It's Official! This Hollywood Kiss Has Been Voted The Top Movie Smooch EVER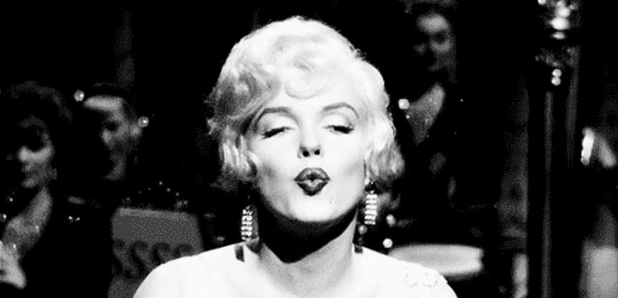 TV channel TLC went on a mission to find the UK's favourite cinematic snog!
With plenty to choose from, its no mean feat to find the nations favourite movie kiss of all time!
But the folks at TLC endeavoured to do so and surveyed 2,000 British adults to find out which snog topped the list.
And unsurprisingly the winner was....
Jack and Rose's kiss at the bow of the Titanic of course!
Leonardo Di Caprio and Kate Winslet famously locked lips as their characters Jack Dawson and Rose DeWitt Bukater stood on the bow of the doomed passenger liner in James Cameron's epic 1997 disaster movie.
We agree it is a worthy winner! But what else made the top ten?
2. That spaghetti scene in the Disney animation Lady and the Tramp
3. Patrick Swayze and Demi Moore's famous kiss in Ghost
4. The fire escape kiss from Pretty Woman
5. Frances and Johnny's dance floor kiss in Dirty Dancing
6. Bridget and Mark Darcy's smooch in the snow in Bridget Jones's Diary
7. The upside down kiss in Spiderman
8. Audrey Hepburn's kiss in the rain from Breakfast at Tiffany's
9.The classic romantic kiss from Gone With The Wind
10. Han Solo and Princess Leia's embrace from The Empire Strikes Back
The poll was conducted by TLC to celebrate the launch of its new TV show, 'Love At First Kiss', which will air on Wednesdays at 9pm from January 11 and will incite participants to kiss their fellow contestants with no introduction.
First impressions will really count on this new show!
Let us know if any of your favourite iconic movie kisses have been left out of the list.