Pride And Prejudice And... Zombies?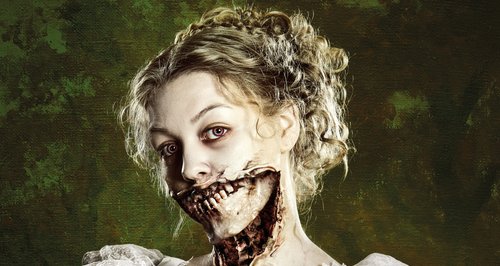 Jane Austen's classic novel gets a makeover in this new film starring Douglas Booth and Lily James. Watch the teaser trailer here and let us know what you think...
Blood, guts and the living dead - it's not something you normally associate with Jane Austen's Pride and Prejudice. However thanks to this upcoming gruesome comedy, the idea of a zombie-ridden Austen romance is no longer just a figure of our imagination (to be honest we're not sure this thought even crossed our minds!).
In this latest take on the ninetieth century classic, a mysterious plague has fallen upon England and the land is overrun with the undead. Our favourite heroine Elizabeth Bennet (Lily James) is still as feisty as ever as she is a master of martial arts and weaponry.
Lizzie and Mr Darcy must cast personal and social prejudices aside and unite on the blood-soaked battlefield to rid the country of the zombie menace and discover true love for one another...
This film promises an absolutely stellar cast - Lily James (Cinderella, Downton Abbey), Sam Riley (Maleficent), Douglas Booth (Great Expectations, The Riot Club), Suki Waterhouse (Love, Rosie) and Matt Smith (Doctor Who).
Pride and Prejudice and Zombies will be released in cinemas across the UK on February 12th, 2015.
What do you think? Will it work?