Felicity Jones Leads The Rebellion In NEW 'Rogue One' Trailer
Rogue One: A Star Wars Story Trailer #2 (Official)
02:38
The moment die hard Star Wars fans have been waiting for has finally arrived...
If you're still reeling from the last instalment of the Stars Wars franchise, then you'll be happy to know the next film is just around the corner.
A brand new trailer for 'Rogue One: A Star Wars Story', dropped today and gives us a chilling glimpse of the Dark Side's head honcho.
Tense moments in the thrilling teaser includes the moment Darth Vader appears on screen with the sound of his heavy breathing striking fear into viewers.
The cameo also marks the return of actor James Earl Jones, who is voicing the iconic villain for the first time since 2005's 'Star Wars: Episode III - Revenge Of The Sith'.
Meanwhile, actress Felicity Jones plays the protagonist, named Jyn Erson, in the highly-anticipated flick alongside Forest Whitaker who is taking on the role of Saw Gerrera.
The trailer comes after 'Force Awakens' star Daisy Ridley' rubbished claims from fans that her character Rey could be the daughter of Jyn Erso.
Ridley makes it clear that fans shouldn't be focusing on parentage or family connections and certainly should take nothing for certain.
"I'm not being funny you guys, but just because [Erso's] white and got brown hair ... it doesn't mean she's my mum," she scorned.
"I think the amazing thing about [The Force Awakens] is that Finn and Rey don't come from anywhere, and they find a place," she told MTV News, adding "So to me, it's funny that people think it's so important because I don't really think it is."
The young actress also shared her thoughts on whether or not she reckons she's actually a Jedi, stating that she doesn't yet know.
The film is set before A New Hope and tells the story of how a group of unlikely heroes unite to undertake a daring and seemingly impossible mission to steal the plans for the Death Star.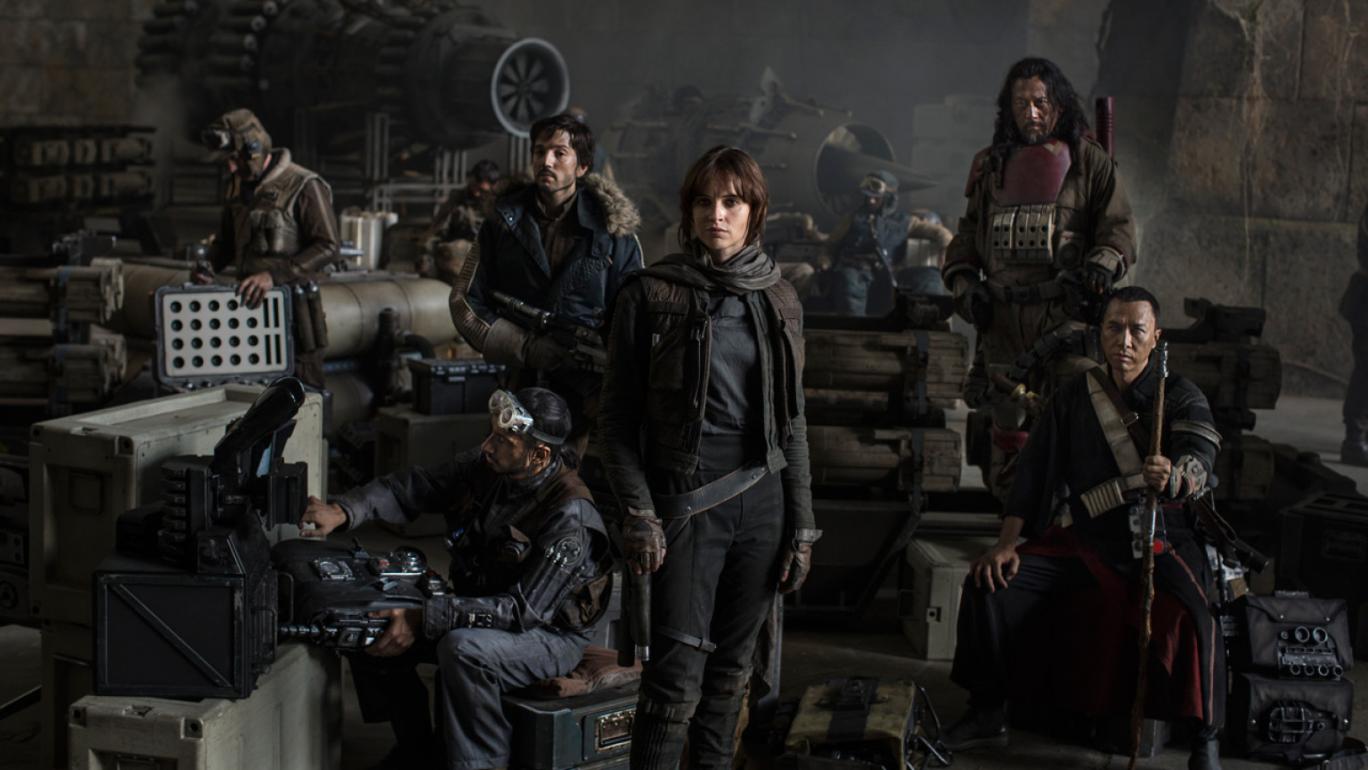 Picture | LucasFilms
This is the first of many films planned in the Star Wars universe but outside the main franchise. Other stories in the pipeline include prequels focused on Han Solo and Boba Fett.