Tom Hanks And Steven Spielberg Join Forces Again In 'Bridge Of Spies'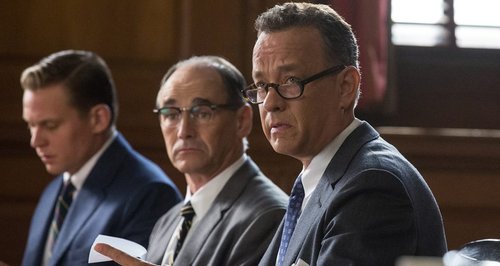 'Bridge Of Spies' is the latest film from the dynamic duo and it looks epic.
Actor Tom Hanks and director Steven Spielberg are back working together on 'Bridge of Spies' and the trailer alone will give you thrills.
This dramatic thriller sees Hanks take on the role of James Donovan, a Brooklyn lawyer who finds himself thrust into the centre of the Cold War when the CIA send him on a near-impossible task to negotiate he release of a captured American U-2 pilot. Are you still with us?
Are you still not sure? Then why not let Tom Hanks himself explain:
Spielberg and Hanks have worked together plenty of times before - The Money Pit (1986), Saving Private Ryan (1998), Catch Me If You Can (2002), The Terminal (2004) and Band Of Brothers (2001) to name a few.
Watch the trailer below:
Bridge Of Spies is released in UK cinemas November 27th 2015.