WATCH: Chris Pratt Talks Working With Dinosaurs In 'Jurassic World' Interview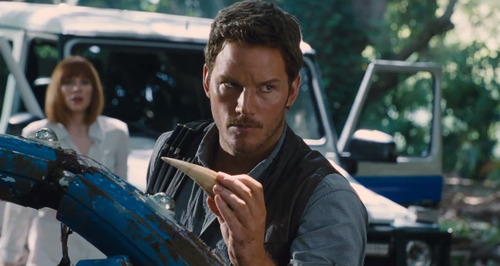 The action hero calls the film "worthy of the franchise" and explains why he wanted to be a part of the movie and more in our exclusive interview...
Chris Pratt sat down with Heart Showbiz Reporter, Kevin Hughes to talk about new blockbuster 'Jurassic World' and why he was sceptical about being part of a new 'Jurassic Park' film at first.
Watch the interview below...
Chris Pratt stars opposite Bryce Dallas Howard as an ex-Navy officer turned park ranger who spends his time training Raptors and flirting with his boss.
Unfortunately the lab has been cooking up a new genetically engineered dinosaur, the Indominus Rex, who escapes and starts destroying everything and everyone in the theme park.
The 35-year-old actor spoke about how much the 1993 movie meant to him: "I'll never forget the first time I saw the film. It was a huge part of my upbringing as a memory that I'll have with me for a lifetime".
Chris also said he would jump at the chance to work with co-star, Bryce Dallas Howard again, saying: "I loved working with Bryce, she's a consummate professional… very, very driven and normal for a person who is essentially Hollywood royalty."
'Jurassic World' is open in UK cinemas now and is already enjoying the biggest opening of 2015 at the UK box office.