Cattiest Reviews Of Fifty Shades Darker Are IN And They're Hilarious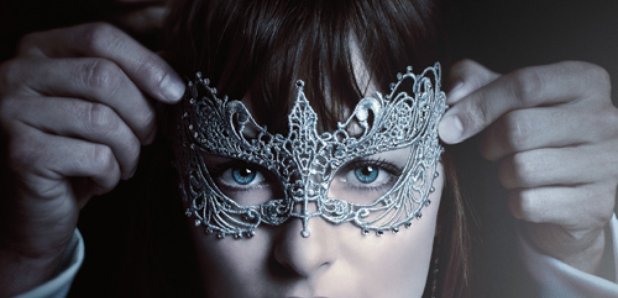 It appears that Fifty Shades Of Grey was more fizzle than sizzle according to these catty reviews of E.L James' sexy franchise.
Jamie Dornan and Dakota Johnson are set to reprise their roles as the steely Christian Grey and submissive Anastasia Steele in the much-anticipated Fifty Shades Darker.
The sequel sees the couple back for more steamy trysts after breaking off their relationship in the end of the first film.
While the film is set to go down a storm with fans, critics have been left unimpressed by second instalment of E.L James' kinky franchise.
Rotten Tomatoes have given the film a one star rating, while some top journalists have slated the movie as "dull" and "vanilla".
And boy, do they have their claws out!
We've rounded up just some of the most cattiest, (albeit hilarious) reviews we could find just for your amusement.
"It's an alleged 18-rated, adults-only filth-fest that behaves like a flustered PG."
Robbie Collin, The Telegraph
The writer slams the film for not being naughty enough! (Is that even possible?) He writes: "Would I sound like a ravening pervert if I complained they didn't go quite far enough, or that there weren't enough of them?"
Err, no comment.
"Body clamps and spanking feature heavily."
Chris Hunnysett, Daily Mirror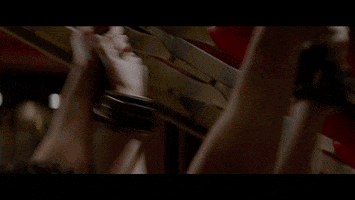 The Daily Mirror argues that the film was more of a snore-fest than steamy and criticised the characters for their lack of depth outside of the bedroom.
He added: "The buff, bland, bonking machines are possessed of prodigious libido but bereft of personality."
"It tries to present itself as a sweet romance, with supplementary nipple clamps."
Brian Viner, Daily Mail
According to the Daily Mail, the kinky bits are the bits worth watching!
Brain Viner comments: "All things considered, if it weren't for the S&M scenes, it would be an exceedingly dull film."
Well, that's why we wanted to watch it in the first place!
"EL James's BDSM trilogy feels like something farted out of the backside of the Eighties."
Charlotte O'Sullivan, Evening Standard
We couldn't stop laughing when we read this hilarious review which compared the film's drama to something out of popular 80s soap opera Dynasty.
Charlotte O'Sullivan mused: "No one ever made a feature-length version of the TV show Dynasty. But that's what this supposedly modern piece of erotica amounts to."
Oh dear, the reviews don't look great, but let's be honest, we're all here for a semi-naked Jamie Dornan and nothing else!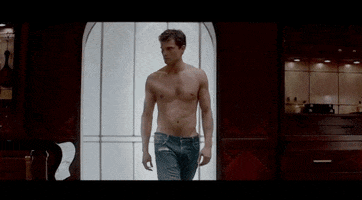 Our tickets are booked!