Here's The NEW 'Frozen' Song To Sing-A-Long To!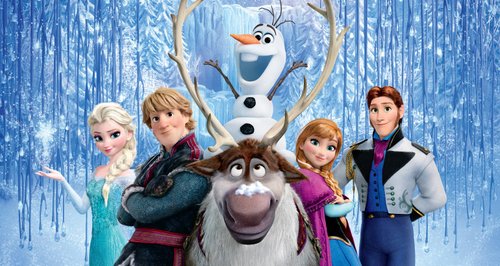 We'll be belting out this track in the shower! Listen...
UPDATE: 17th March 2015
It seems the makers of Disney's 'Frozen' are keen to keep up on the edge of our seats until the release of it's second instalment, and they have teased us yet again with a new track from the animation spin-off 'Frozen Fever'.
The song, 'Making Today A Perfect Day', features Idina Menzel and Kristen Bell as Queen Elsa and Princess Anna once again as they struggle to plan Anna's birthday party.
Listen to the track and tell us what you think!
UPDATE: 13th March 2015
Disney have officially announced that a sequel to 'Frozen' is in development - yay!
The film company revealed its plans at Walt Disney Co.'s annual shareholders meeting and the film's first directors, Jennifer Lee and Chris Buck, are developing the project with producer Peter Del Vecho.
The news will no doubt be welcomed by fans who we're worried the 7-minute short, 'Frozen Fever' might be the end of Disney's foray into the world of Arendelle.
No news yet on the storyline or a release date but it looks like the cast are already getting carried away...
Dreams really do come 2!!! #FROZEN2 #itsofficial pic.twitter.com/qF6qTQlnqi

— Kristen Bell (@IMKristenBell) March 12, 2015
THATS RIGHT. #Frozen2 IS COMING!!!

— Josh Gad (@joshgad) March 12, 2015
At last, I can say – FROZEN 2!!!! I'm beyond excited to create alongside my Frozen family! pic.twitter.com/Xgbt67QuGc

— Jennifer Lee (@alittlejelee) March 12, 2015
ORIGINAL: 2nd March 2015
Calling all 'Frozen' fans! Take a sneak peek at the highly anticipated sequel to the hit Disney film with the teaser trailer AND the first film stills from 'Frozen Fever'.
The 7-minute short sees the cast, directors and award-winning songwriters reunite for an all-new adventure in Arendelle.
As Elsa tries to throw Anna a birthday party to remember, things don't go to plan when the ice Queen catches an unconventional cold.
Co-director Chris Buck said: "It's another side of Elsa the audience hasn't seen before and we hadn't really played with in the original feature."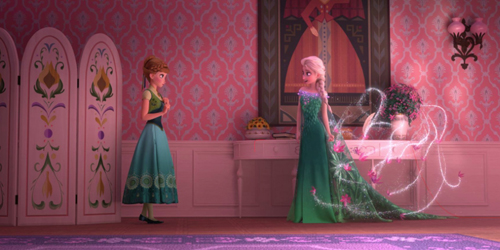 His partner in crime Jennifer Lee added: "Elsa doesn't get a cold in the usual way. She's special. Surprising things occur that wreak a little havoc."
The super short teaser trailer gives us a glimpse of what's to come, including some amazing new songs and dresses we're sure will be hits with fans everywhere.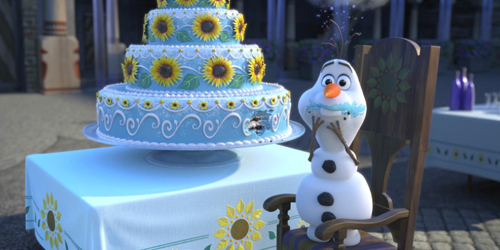 With some of the songs muted so as to not give too much away before the release, everyone will be desperate for more 'Frozen Fever' tidbits but don't worry because there's also five new film stills for you to sink your teeth into as well.
Featuring Olaf eating Anna's birthday cake, sisters Elsa and Anna getting up to their usual antics, not to mention an adorable new 'family' portrait, they'll really get you in the mood for the movie.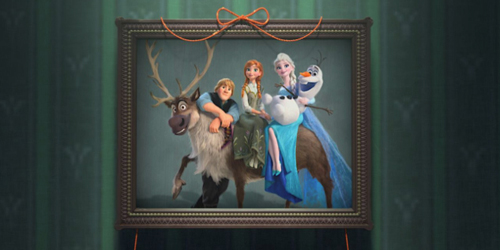 With 'Frozen Fever' only being shown before Disney's 'Cinderella' (out in the UK on 3 April), there's only one way to catch the sequel. But the good news is, this short has continued the speculation that a full-length 'Frozen 2' could be in the works.
We can't wait!