Facebook Fans Promise Leo DiCaprio A 'Victory Party' If He FINALLY Wins Oscar.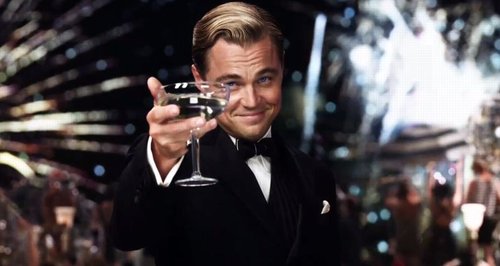 Fans on the social networking site have promised to organise a big boozy bash in the UK's capital if the actor snaps up the coveted Best Actor award.
Leonardo DiCaprio is still yet to win over the academy, but it seems the Oscar hopeful has certainly won loyalty with his fans.
A series of parties around the world are being organised by fans on Facebook, as they rally behind the actor in his bid for glory on Sunday night.
The event described as a "national gathering" will take place in London's Leicester Square if Leonardo DiCaprio wins the Best Actor gong for his role in 'The Revenant'.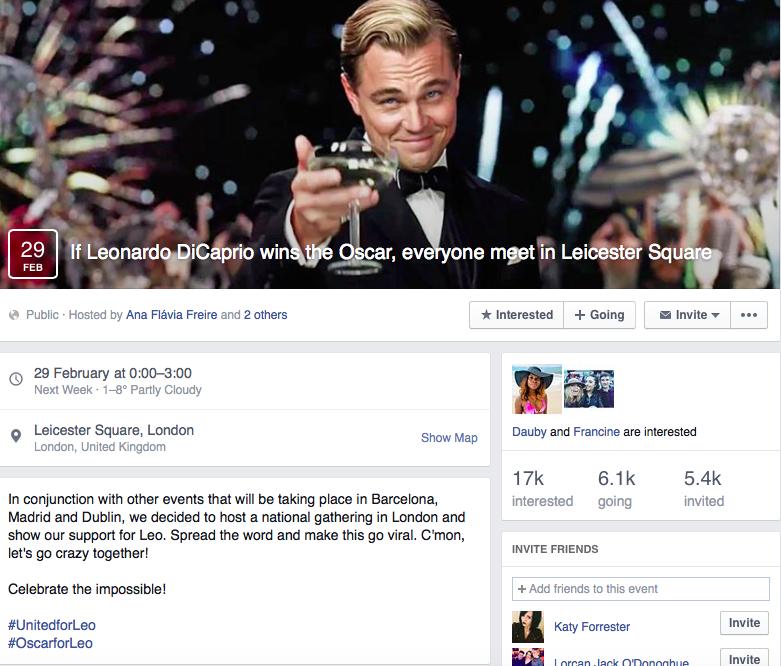 The Facebook page reads: "In conjunction with other events that will be taking place in Barcelona, Madrid and Dublin, we decided to host a national gathering in London and show our support for Leo. Spread the word and make this go viral. C'mon, let's go crazy together!"
It looks as though the Facebook group organisers are looking for the event to coincide directly with the Academy Awards in Los Angeles despite the 8 hour time difference.
According to the event listing partygoers will be gathering between midnight and 3am!
Despite the ungodly hours, this hasn't put off dedicated Leo fans, as over 17,000 people have agreed to attend the event.
The spontaneous gathering isn't the only campaign fighting Leonardo DiCaprio's plight for an Oscar.
It looks as though a local cinema in the UK's capital is also cashing in, as they changed their sign to 'Leodean' in support of the actor.
Will you showing your support for Leo? We sure will. Er, we probably won't be getting out of bed though....