5 Things Yoda Taught Us About Life, Love And Everything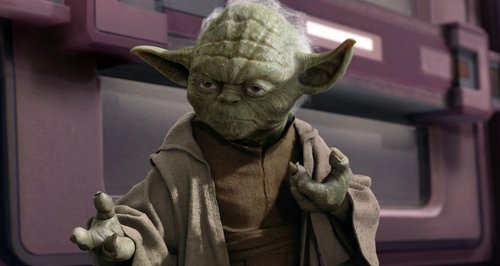 He may be small, but he is full of wisdom not to mention an all-powerful Jedi Master. Yep, you better take note of all the important life lessons Yoda has taught us over the years thanks to 'Star Wars'...
When he taught us that there is only failing or succeeding…
When he understood perfectly about the universe and all the beautiful and amazing things in it...
When he showed us how to give the best *side eye* anyone's ever given…
When he pulled out his lightsaber and said quite simply "Don't mess with me."
...man we wish we had a lightsaber.
When he reminded us that true light shines brightly within each of us.
Bless you Yoda, bless you.