Dramatic Scene In Coronation Street Overshadowed By Plug Socket Gaffe!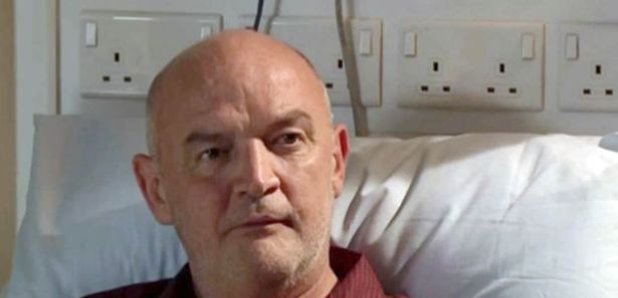 Last night's episode of Coronation Street saw Andy face his worst nightmare as Pat Phelen blackmailed him for cash.
In a dramatic key scene, the realisation of the consequences facing Andy (Oliver Farnworth) after he attacked psychopath Phelan (Connor McIntyre) in the builder's yard was supposed to be a real Christmas game changer.
However, viewers seemed more distracted by the impossible number of double plug sockets behind Phelan's hospital bed.
Socketgate was picked up viewers who took to Twitter to express their confusion.
I been in many hospitals even stayed in over night yet never seen this many sockets behind any bed / wall #Corrie pic.twitter.com/B2Hk5srZNd

— BEN WRIGHT (@jimmy_1975) December 20, 2016
8! Double sockets above phelans bed#Corrie

— tango5021 (@tango5021) December 19, 2016
We now know why the NHS are short of money, I've just seen all the gimmicks about coronation Street, unreal. #Corrie

— Paul greaves (@greavesie84) December 20, 2016
@OK_Magazine I struggled to find a plug to charge my phone when I was in hospital. #Corrie

— Millie (@millie_boo_09) December 20, 2016
Following his recent warning to Andy, scheming Phelan summoned him to the hospital so that he could make his demands in person. Phelan told his new victim that he wanted money in exchange for his silence over who really assaulted him in the builders' yard.
Although he's not convinced at first, Andy quickly realises that there's no denying Phelan. Instead he makes a drastic decision to get out of this mess.
Oh the drama!