Here's The Reason Why Bradley Wiggins Is STILL On The Jump Despite Pulling Out!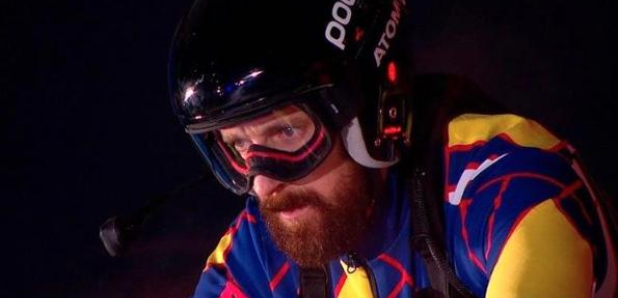 Many fans were left scratching their heads during last night's episode.
Last week the news broke that Sir Bradley Wiggins was forced to pull out of The Jump due to a leg fracture.
So many confused fans took to Twitter last night when the ex-cyclist appeared on the show last night despite his departure!
I'm confused. I thought #TheJump was live and I thought Bradley Wiggins had broken his leg. #maybenot

— Marian Lishman (@MarianLishman) February 19, 2017
I thought Wiggins was out of the show? He's still competing tonight... #TheJump

— Steve (@Nintendoubt815) February 19, 2017
@TheJumpC4 I thought Bradley Wiggins was out with a break yet he's on the programme tonight?

— Lynnie (@LynnGrace) February 19, 2017
We don't blame viewers for being confused as it does all sound a little strange!
But the truth is, some parts of The Jump are pre-recorded and due to that, Bradley will actually be starring in the show until week 4 of the competition.
So there is a perfectly innocent explanation after all!
"Due to the way the show is filmed I'll still be on until show 4, so tune in," Sir Bradley revealed.