When is Great British Bake Off 2017? Everything You Need To Know
As it's revealed that Noel Feilding and Sani Toksvig are set to step into the shoes of Mel and Sue, we have everything you need to know about Bake Off.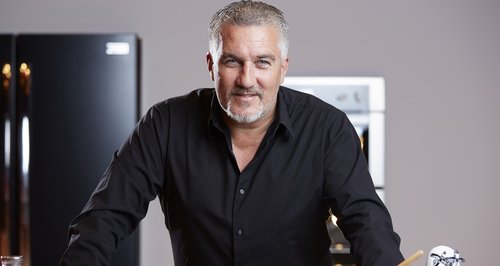 We're still reeling from the news we'll waving goodbye to Mary Berry, in addition to presenters Mel Giedroyc and Sue Perkins when the Great British Bake Off makes the big move to channel 4 this year.
Now Paul Hollywood's new co-judge Preu Leith has been confirmed to take over from Marry Berry as the tent's baking matriarch, it was only a matter of time before we found out which double act would take the reigns as presenters.
So who will be fronting the brand new format? and what can we expect from the new series?
We've got all of your questions answered.
When does The Great British Bake-Off 2017 start?
The Bake Off production team is preparing to air the eighth series of the show later this year, and it's thought budding bakers have been asked to make sure they are available for filming over the summer.
Why has Bake Off moved to Channel 4?
BBC lost out a fierce bidding war after makers of the show, Love Productions, shopped around for a better deal. It's thought that the production company's programme was snapped up for a cool £75 million by Channel 4, locking them into a three-year contract.
The controversial move, nicknamed BREADXIT, saw the nation's favourite duo Mary Berry and Paul Hollywood split up, after Paul was offered a huge pay rise to make the move while Mary remained loyal to the Beeb with her own baking show.
Are Mel and Sue coming back?
As far as we know, there are no plans for Mel and Sue to return to the show.
Will Paul Hollywood return for the new series?
Paul Hollywood will be the only familiar face when the Great British Bake Off returns to screens later this year. The silver fox will have a new co-judge in the form of Prue Leith.
Who is Prue Leith?
Prue Leith, 76, certainly knows her way around a tasty dish as she made a name for herself as a judge on BBC Two show The Great British Menu.
Who is presenting the new series of The Great British Bake-Off?
There have been rumours for months about who was in the running to be the new presenters. However, Channel 4 finally announced that the new presenters will be Sandi Toksvig and Noel Fielding.
Who is Noel Feilding?
Noel Fielding is a comedian best known for playing Vince Noir and numerous other characters, such as Old Gregg, in surreal sitcom The Mighty Boosh. He is a quirky choice but he will ensure plenty of laughs.
Who is Sandi Toksvig?
Sandra Birgitte "Sandi" Toksvig is a Danish-British comedian, writer, actor, presenter and producer on British radio and television and political activist.
Ooh what could it be?
Robert Pattinson Is 'Kind Of' Engaged And We're Not Sure What That Means