Here's A Sneak Peek At Ronnie And Roxy Mitchell's Funeral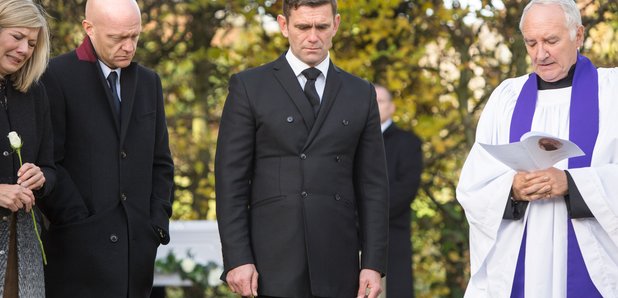 During the dramatic New Year episode of Eastenders, sisters Ronnie and Roxy tragically drowned. Albert Square is now getting ready to say bye to the pair.
Ronnie and Roxy Mitchell drowned during the special New Year's episode of Eastenders, and to make it even more tragic, it was on Ronnie and Jack Branning's wedding day.
After a week of sad scenes in Albert Square as the pair's family mourn their loss, it's finally time to bid a reluctant farewell to the infamous sisters.
But will they get the send off they deserve?
Here's a sneak peak at some of the scenes coming up on Eastenders next week...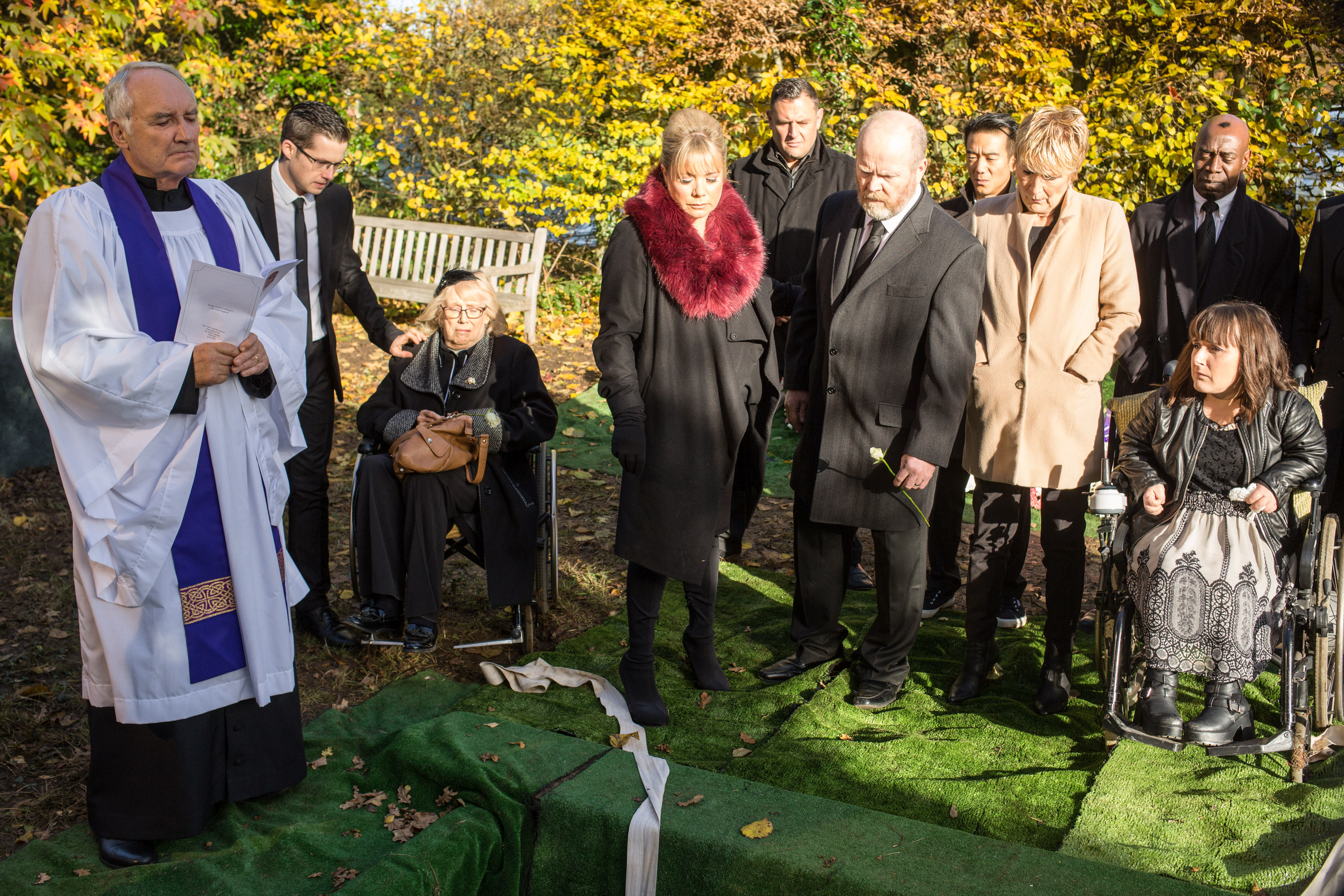 Ronnie and Roxy's mother Glenda struggles to hold it together as she says goodbye.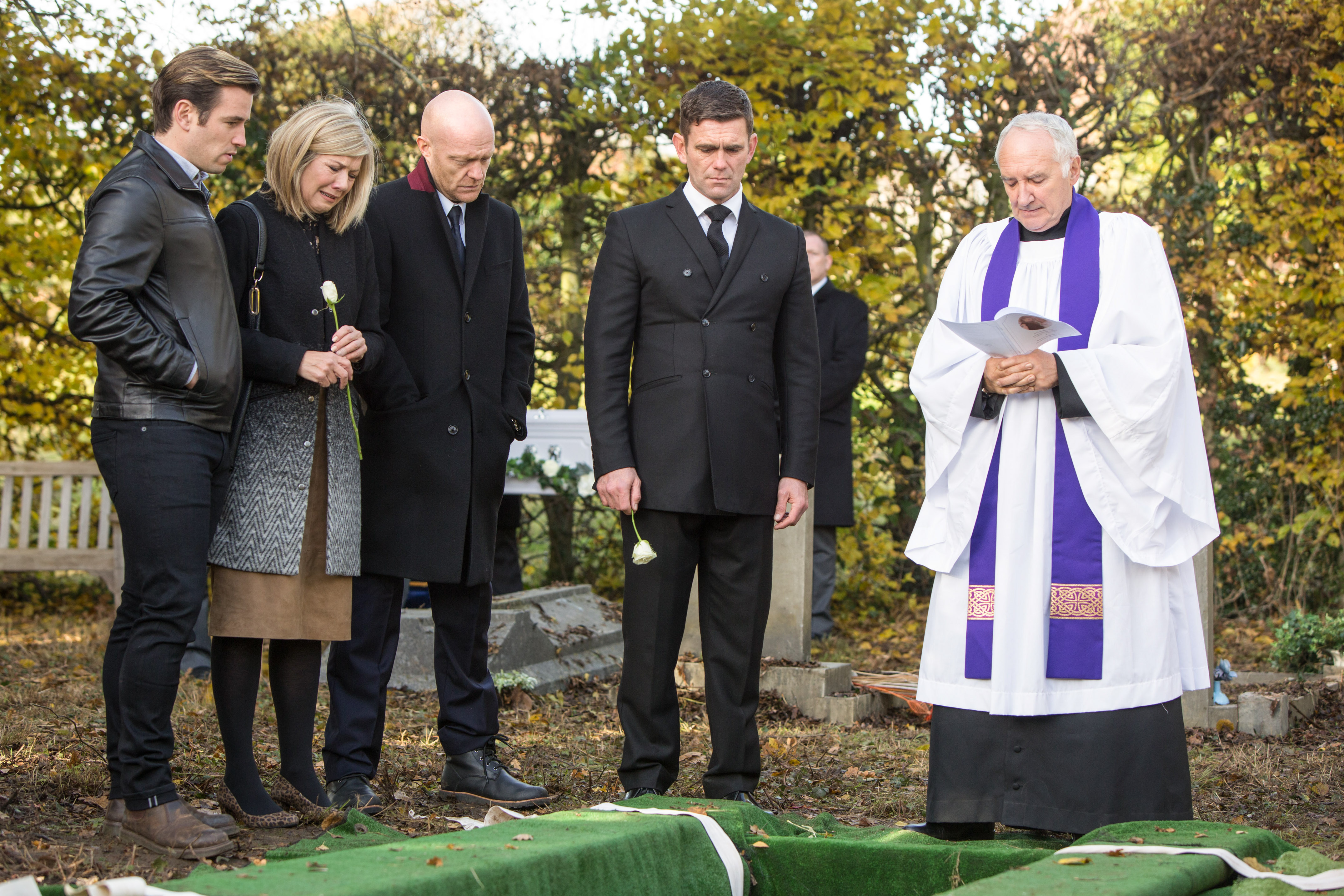 Billy Mitchell leads the procession while Max Branning is there to support Jack.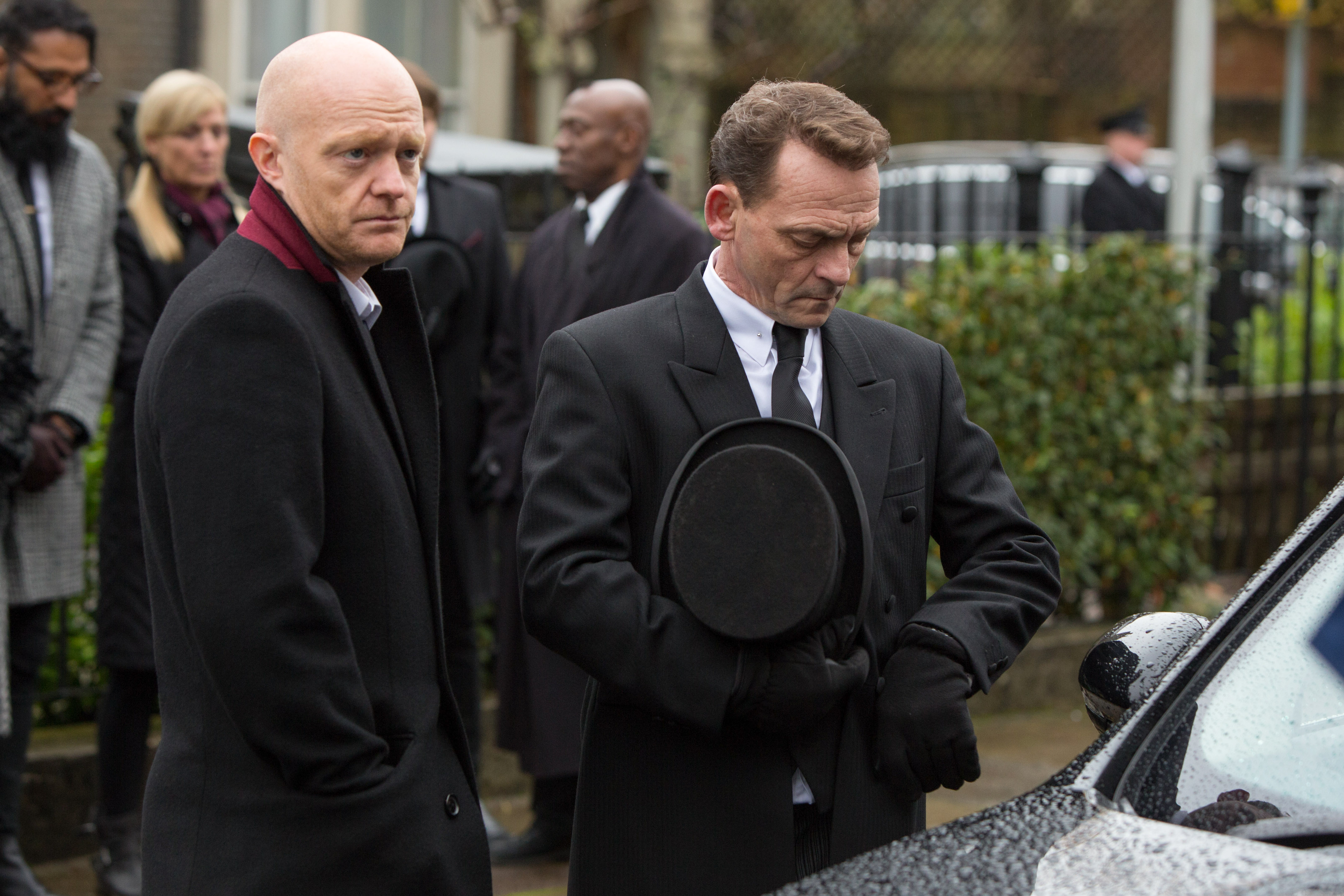 Sharon and Phil look heartbroken over what has happened to their family.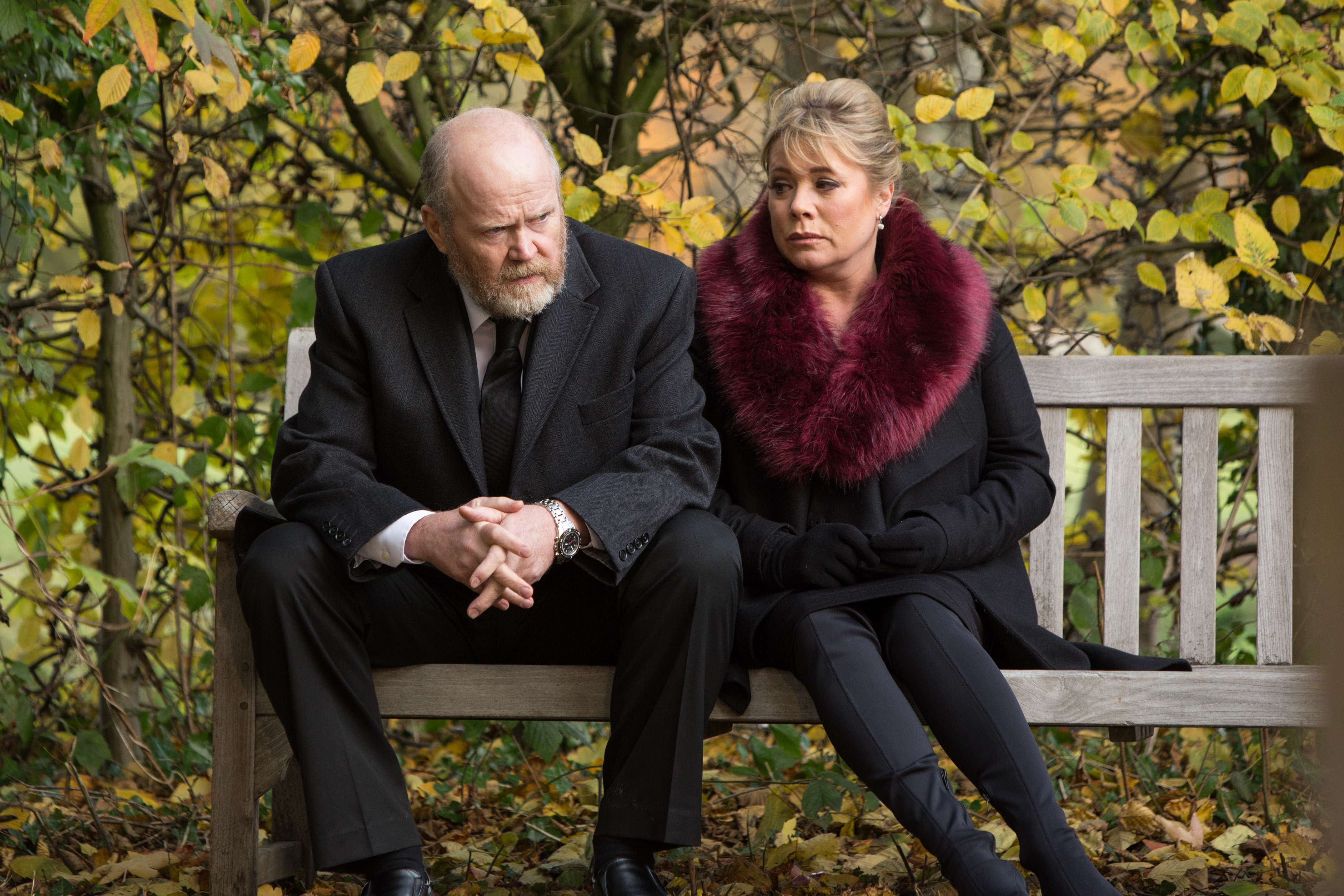 It's safe to say we'll be expecting lots more bombshells over the coming weeks.