Rylan Clark-Neal Finally Reveals The REAL Reason He Quit 'This Morning'
1 February 2018, 08:03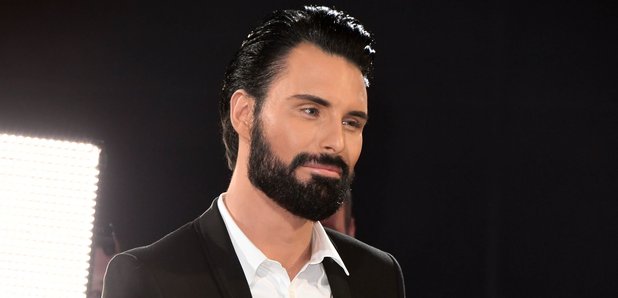 The TV host has finally spoken out about why he left the show.
He's been on This Morning for a good five years, so it no doubt came as a shock to viewers when Rylan Clark-Neal announced that he was leaving, last December.
Whilst many speculated over his reasons being due to illness, or a new job, he has finally set the record straight in a recent interview with The Sun.
The host explained: "I got a load of s*** when I had a break from This Morning after five years.
"Some news outlets have said I'm having a baby, ­getting divorced and terminally ill.
"I'm really missing being there but I just need time to myself. People think there's an ulterior motive and there's not.
He went on to say: "I just needed a break for my head, for my body, for my peace of mind. I just needed a little break from working three, four, five jobs. That's all."
Rylan went on to explain, the long days he had to work, being up at 5am and not back home until after midnight.
He added: "I don't get holiday, I'm self-employed. That's a really big risk for anyone in telly."
5 years ago today. Forever grateful @bbuk pic.twitter.com/oEYVGX8IQK

— Rylan Clark-Neal (@Rylan) January 25, 2018
Following the critique he received for his departure, Rylan had previously taken to Twitter to explain himself to his 1.49 million followers, tweeting:
"Truth is I need a break. I've been working constantly for 5 years and I need time to myself."
"I'll still be at Big Bro. I just need to take some time to myself. That's all. I'll be back soon."
To be fair, we don't blame him! Good for you, Rylan.
Watch more: