Lights, Camera...Muppets! The Best Celebrity Moments On Sesame Street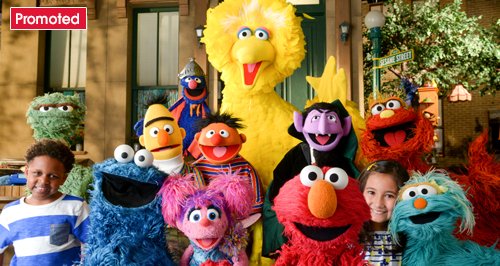 From heads of state to pop sensations, here are some of our favourite celebrity cameos on TV classic Sesame Street...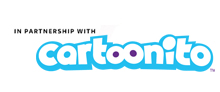 It's been on TV for more than 40 years, so it's hardly surprising that Sesame Street has garnered a few famous fans over the decades.
What's most incredible is just how many A-list superstars have danced, sang and repeated the A-B-Cs on the famous street...think Michelle Obama, Julie Andrews, Tom Cruise, Robert De Niro and Taylor Swift to name a few!
To celebrate the iconic TV show, here are a handful of our favourite celebrity cameos on the show. Enjoy!
Jack Black and Elmo make learning shapes adorable!
How cute is this video of 'School of Rock' actor Jack Black explaining to kids what an octagon is? If there's one movie star who can make things hilarious and fun for kids it is Jack!
Michelle Obama teaches Grover that breakfast is important
Grover can't figure out why he's tired in the morning and has no energy...until Michelle Obama comes along to explain why a healthy brekkie is the most important meal of the day. It's cute, but there's also a great message for kids too.
Ed Sheeran and his Sesame Street band sing about school
Why can't all kids songs be sung by Ed Sheeran? The British pop sensation turned a simple story of home and school into a beautiful (and annoyingly catchy) ballad. Take a listen...
Watch Emily Blunt find hidden treasure with Elmo (expect cuteness!)
We didn't think we could love Emily Blunt more, but then we found this video of her 'exploring' with Elmo. It's beyond adorable and proves just how willing celebs are to help little ones learn. Take a look to see some funny moments...
Sir Ian McKellen teaches Cookie Monster to control himself
It's amazing how a simple premise can teach kids so much about life! In this adorable video, Sir Ian explains what the word 'resist' means, while encouraging Cookie Monster to NOT eat his namesake snack...
Michael Bubl
é

and Elmo sing about believing in yourself...and it's so good!

Everyone's favourite (and oh so handsome) crooner Michael Bublé sings his heart out in this sweet Sesame Street skit. The premise is all about believing in yourself and he's got Elmo and a few other puppet friends to provide the back up vocals.

Brand new Sesame Street, weekdays at 4pm only on Cartoonito
What are your favourite celeb memories of Sesame Street, let us know below...