You Won't Believe These Incredible Facts About Sesame Street!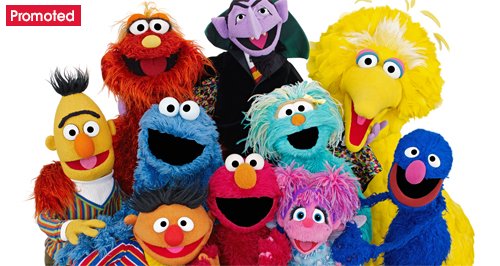 As the longest running children's TV show of all time it's safe to say Sesame Street has a few mind-blowing facts up its puppet sleeves...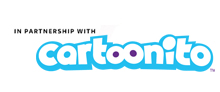 In November 1969 the very first episode of Sesame Street aired, introducing generations of children to Elmo, Big Bird and a whole host of playful puppet characters.
With more than 40 years of history under its belt, there are plenty of facts and stats about Sesame Street that will make your mind boggle.
We've picked some of our favourites to give you an edge at the next pub quiz (or to impress your mates with your excellent trivia skills!). Take a look and prepare to be impressed...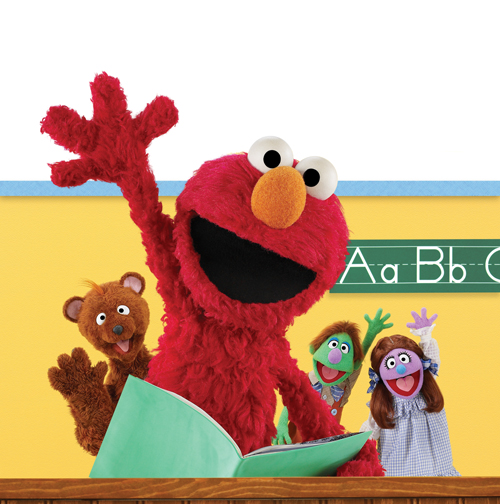 1. From the White House to Sesame Street!
Four First Ladies have visited Sesame Street, including Barbara Bush, Hillary Clinton, Laura Bush and Michelle Obama.
2. Sesame Street is a lifelong passion for one lady...
Although Big Bird is a curious six year old and Oscar is a Grouch, the two are identical on the inside. At age 80, Carroll Spinney has been both characters since 1969.
3. Why the name Sesame Street?
After a long search for a catchy name, one of the show's writers suggested "Sesame Street." The word "sesame," an allusion to the fabled command from The Arabian Nights, "Open, Sesame!," suggested excitement and adventure. Since the show was set in an urban street scene, "Sesame Street" seemed an ideal combination.
4. It's a case of double trouble for some of the famous characters
It takes two puppeteers to manipulate Ernie, Rosita, The Count, Cookie Monster, Oscar the Grouch, Telly Monster and Snuffleupagus, while Big Bird, who is 8' 2" tall, only requires one.
Ernie is the only @sesamestreet Muppet to have a built in smile. #SesameStreetFacts pic.twitter.com/zNbVvimvwF

— Cartoonito UK (@CartoonitoUK) November 6, 2016
5. Elmo hasn't aged in decades...literally!
Elmo began his life on Sesame Street as a nameless 'Anything Muppet', before becoming the three and a half year old furry red monster that has tickled millions of children of all ages. 30 years later, Elmo is still just three and a half years-old!
6. The Force was with the first celebrity guest on the show...
James Earl Jones, the famous voice behind Darth Vader and Mufasa in The Lion King, was the first celebrity to appear on Sesame Street.
7. Making music is what Sesame Street is all about!
Sesame Street has won nine Grammy Awards! To put that in perspective, Taylor Swift and Adele have won 10 each, while Earth, Wind & Fire, The Police, Daft Punk and the Red Hot Chili Peppers have won six each. Not bad, eh?
8. Big Bird is a seriously impressive puppet
At a whopping 8ft tall, Big Bird is already a massive creation, but we were shocked to discover the craftsmanship behind the costume too. It's covered with approximately six thousand dyed North American turkey, coq, ostrich and hackle feathers to give it a realistic look. WOW!
@BigBird is covered with approximately six thousand dyed North American turkey, coq, ostrich and hackle feathers. #SesameStreetFacts pic.twitter.com/gA6u37wqJb

— Cartoonito UK (@CartoonitoUK) November 2, 2016
9. Can you guess how many puppets have been made?
The production company behind Sesame Street, Jim Henson Company, has built over 5000 puppets for Sesame Street over the past 40 years. Can you imagine glueing, sewing and crafting those puppets by hand?!
10. A lifetime of happy children...
Did you know Sesame Street has won 159 Emmys to date and a Lifetime Achievement Emmy Award? These are considered the top honours in American TV, so you know that's pretty special.
Need a reminder of that oh so famous theme song? Take a look below...
Join The Cookie Monster, Big Bird, Elmo and many more for the new season of Sesame Street, weekdays at 4pm exclusively on Cartoonito!
Admit it, some of these facts surprised you, right? Let us know in the comments...