Who IS The Adorable Six-Year-Old In This Year's John Lewis Christmas Ad?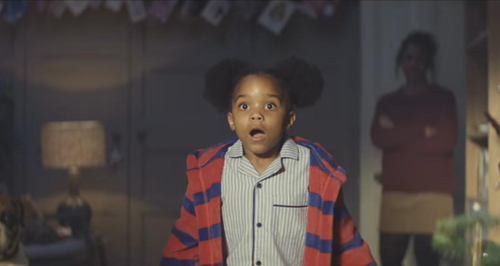 The gorgeous little girl who's the star of the John Lewis Christmas advert 2016 has never been seen before... Who is she?
Round up, round up! Today is the day that Christmas begins because it's finally here! Of course we're talking about the John Lewis Christmas advert.
If you've not seen it yet, this year's tearjerker focusses on Buster The Dog who longs to jump on the trampoline, the Christmas present bought for his adorable owner, Bridget. All the while, British electronic group Vaults' modern take on Randy Crawford's 1980 jazz hit One Day I'll Fly Away, is setting the scene.

As usual, the retail giant has kept tight-lipped on the contents of the two minute clip, including exactly who little Bridget really is.
When the advert premieres on ITV tonight at 9.15pm, viewers will undoubtedly want to know more about the cute face of Christmas at John Lewis.
Although we don't know much about the primary school actress, we do know a bit about her character.
We know that Bridget loves to jump on her bed, so her parents decide to get her a trampoline for Christmas.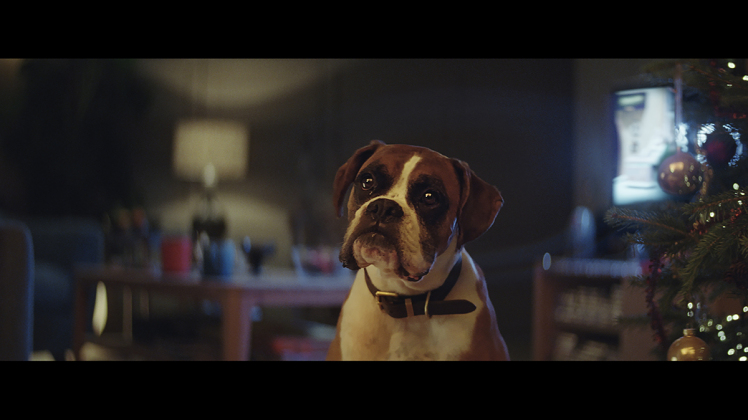 Buster the Dog just can't wait to go on the trampoline! Picture | YouTube/John Lewis
Once she's tucked up in bed, Bridget's parents quietly put together the surprise in the garden, ready for the big reveal on Christmas morning.
However, after mum and dad have gone to bed, the watchful boxer dog, Buster, spots some wildlife animals emerging from the bushes at night – two foxes, a badger, a squirrel, and a hedgehog – who can't resist having a go on the trampoline whilst Buster spies from inside.
When Bridget wakes on Christmas morning, she can't contain her excitement as she runs down stairs, only to find that Buster the dog has beaten her to it!
Last year, the nation fell in love with 77-year-old actor Jean Masini, the star of 'The Man On The Moon' advert from last year.
Will Bridget get the same reaction? We think so.