THIS IS NOT A DRILL! These Game Of Throne Characters Will Finally Meet In Season 7!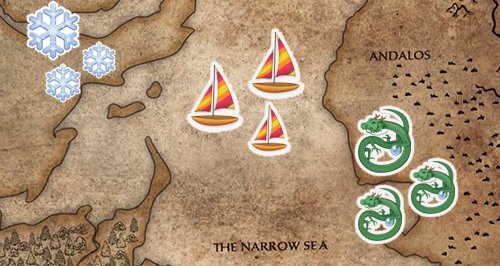 This moment on set officially confirms what we all hoped would happen!
Could all our prayers be answered and our two favourite Game of Thrones characters are FINALLY uniting?
Well this video from recent filming certainly proves it!
Season 7 is bringing the moment we have all been waiting for - Jon Snow and Danaerys Targaeryen are finally meeting.
Check out the moment on set for yourself...
The past six seasons have seen the stars of the show divided by the narrow sea and everyone had hoped that season seven would bring about a union of the pair!
Will they battle EACHOTHER or together? Are they related? Are they going to fall in love?
SO MANY QUESTIONS!
But at least one things for sure - Dany has finally made it to Westeros!
Does This Photo Confirm That Khal Drogo IS Making A Comeback?
It was a tragic time for viewers when we watched Khaleesi loose her other half, her soulmate, Khal Drogo all the way back in season 1 (can you even remember that long ago?!).
Since then, the rumour mill has been spinning with speculation whether he will somehow - miraculously - return to the show at some point. Five series later, we're still waiting...
HOWEVER. It seems that Jason Momoa, 37, who played the Khal of Dothraki, may have just let us in on the BIGGEST bit of news so far.
He posted this photo of himself with his arm arounf fellow Game of Thrones star Kit Harrington. Kit's character, Jon Snow, was famously resurrected from the dead, so maybe the pair were swapping 'back from the dead' stories?
Sadly, reports claim that the actor was just taking a break from filming Justice League in London and visited his old buddies up in Belfast.
But they said Jon Snow was dead for good... #TeamKhal
Season 7 Series Has Been SLASHED!
If you were gearing up for another 10 episode 'Game of Thrones' extravaganza for season seven, think again!
The next series has been cut to just seven episodes according to the show's creators, who are said to be tying up loose ends ahead of season eight, which will be the last EVER! Sob.
Plus, you'll have to wait even longer to get your Jon Snow fix, as the show won't be released in April 2017.
Because of time and weather conditions they're pushing it back to summer 2017.
HOW CAN THEY DO THIS TO US?!