Here's How YOU Could Star In A Carpool Karaoke Alongside James Corden Himself!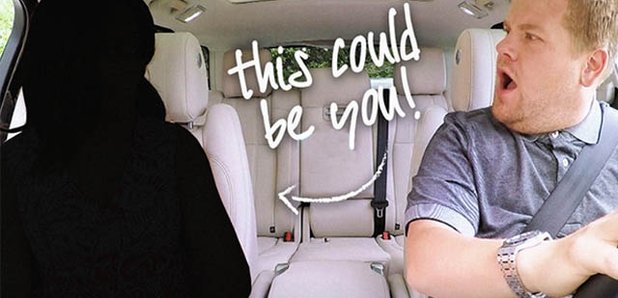 It's the moment we have been waiting for all year! James Corden is opening up his car to members of the public for a special Carpool Karaoke...
In the UK, we all got introduced to James Corden through his loveable character Smithy on Gavin & Stacey, but now the rest of the world know him thanks to his AMAZING Carpool Karaokes!
(He was ours first though guys!)
For those who don't know (where have you been?!), the comedian invites celebs and musicians into his car for some unforgettable sing-a-longs as a segment for his programme, The Late Late Show.
Stars that have graced the famous passenger seat this year include Mariah Carey, Bruno Mars and Lady Gaga to name a few.
And now James is opening his car up to the world in partnership with HIV charity RED.
The 38-year-old funnyman is offering the prize of a lifetime! You and a friend will be flown out to LA to stay in a 4 star hotel, you'll get to hang out in the green room with The Late Late Show guests, tour the studio, watch the show from the live audience and best of all...
Star in your very own Carpool Karaoke with James!
Oh WOW.
To enter you must donate on the special page and the bigger the donation the higher the chance you have of winning. So for example a $5,000 donation will get you 5000 entries into the draw.
Quick everyone get saving! We CANNOT miss this once in a lifetime opportunity!