Tom Hanks Recreates The BEST Forrest Gump Scene!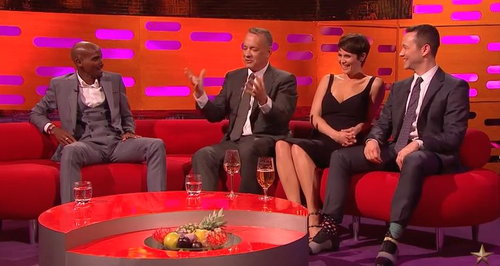 The actor recreated the most ICONIC scene from the classic 1994 film.
The 60-year old Hollywood star star must get sick of people shouting 'Run Forrest Run', but if he does he certainly didn't show it on The Graham Norton Show this weekend.
The actor was sat on the sofa next to running legend, Mo Farah, so there was obviously only one Tom Hanks film that HAD to be talked about, Forrest Gump.
And he was even kind enough to reenact everyone's favourite scene for the Graham and the studio audience...
From everyones reaction it looks as though it's still a classic favourite despite it being 22 years since the film was released.
Tom Hanks has has SO many iconic roles over his career we can't pick a favourite!
Which is your favourite Tom Hanks film?