Twitter EXPLODES With Wrath At 'Cold Feet's' Massive Regional Faux Pas!
It's back after a 13 year hiatus, but the comedy drama isn't tickling everyone after it made a whopping gaffe in episode two...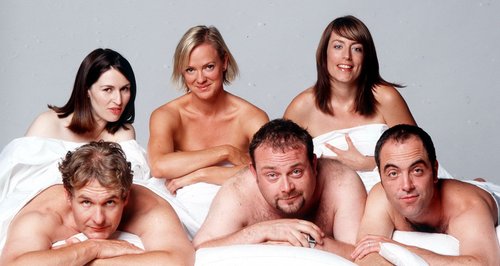 It returned to a huge applause from fans across the country after over a decade off the air, but the hit show may have put it's first foot wrong with this recent blunder.
Viewers were left baffled after one of the key characters, Angela, called Manchester 'England's second largest city.'
Fans were fuming at the mistake and didn't take long to make their views known on Twitter.
The massive mistake was echoed across Social Media, with Tweeters making it very clear that BIRMINGHAM is England's second largest city, not, we repeat NOT, Manchester!
Loving new #coldfeet but memo to writers - Birmingham is the 2nd city #brumisbrill #Birmingham #secondcity #brum

— skygamestar (@skygamestar) September 12, 2016
#ColdFeet Manchester UK' s 2nd city? Since when? It's 9th actually #Birmingham is the UK' s Second City #fact

— Clarrie Blue (@clarrieblue) September 12, 2016
Finally a #ColdFeet shoutout for #Birmingham ... IT'S TOO LATE NOW YOU MANCHESTER FAVOURITISTS!!

— Lindsey Alder (@linds_alder) September 12, 2016
#ColdFeet raising the debate which is the UK's second city #Manchester or #Birmingham

— Sarah McCaig-Deeley (@CrackersMccas) September 12, 2016
Manchester is the second city... WHAT????? I'm outraged!! #Birmingham #coldfeet

— Lottie Adams (@Lottie2012) September 12, 2016
Cold feet in Birmingham......it was nice at 7am in Swansea #coldfeet #sandals #birmingham #train pic.twitter.com/gZIx5CSBq7

— Ailsa Guard (@AilsaA1) May 25, 2016
She took the mirror selfie before the reverse camera was even a thing! Say what?!
You know nothing, Jon Snow.