Watch Simon Cowell Accidentally Send His OWN Act Home In Live TV Blunder!
Simon Cowell attempts to send home his own act Gifty Louise
00:20
Simon Cowell was left flustered as he accidentally opted to send home his own act, Gifty, and save Louis Walsh's girlband Four of Diamonds on LIVE TV.
The tensest part of the live X Factor shows is the moment when the judges decide which act will be going home.
Although it's never been tenser than when, on last night's show, Simon Cowell accidentally said the wrong name and insisted on sending his OWN act home!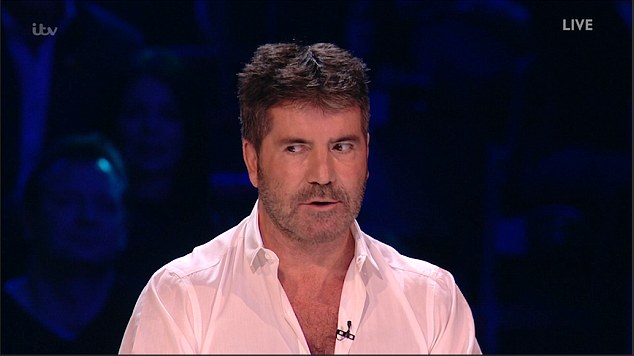 Picture | ITV/X Factor
When poor Gifty Louise found herself in the bottom two with Louis Walsh's girl group Four of Diamonds, she was left feeling briefly betrayed by her own head coach, Simon, as he opted to send her home.
Simon seemed disappointed to find his act in the bottom two for the second week in row and was a little caught up in the moment. So when host, Dermot O'Leary asked him which act he would be sending home, he blurted out Gifty's name.
Amid gasps from the audience, the 57-year-old X Factor guru immediately realised his mistake - that he'd said the name of the act he wanted to stay, rather than the act he wanted to send home - and blundered as he retracted his statement.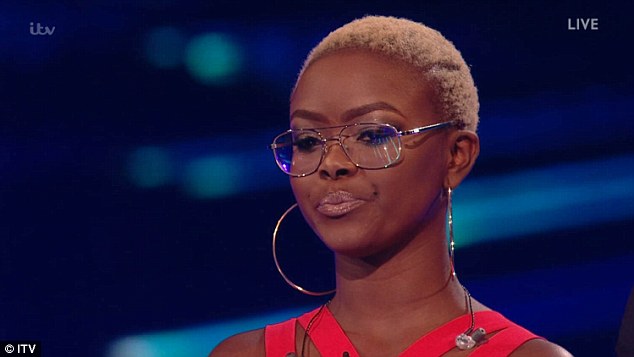 Gifty was less than amused when Simon opted to send her home. Picture | ITV X Factor
He said: "No! I'm not sending Gifty home, I'm sending the girls home!" After an exasperated eye-roll from Dermot, her reiterated: " Just to recap... The name of the act you're sending home."
"Okay, rewind. The act I'm sending home... God... Four Of Diamonds," Simon flustered. However, it was not enough to save Gifty, who became the fourth person to be voted of the show.
The deciding vote was left down to judge Sharon Osbourne, who decided to save Louis' act over Simon's.
Poor Gifty! Still, we know better than to sign off from former X Factor contestants... We're expecting great things Gifty!