Fans Point Out The BIG Mistake Lorraine Made When She Got Dressed
Fans of the show were quick to point out the epic fail she had made with her dress.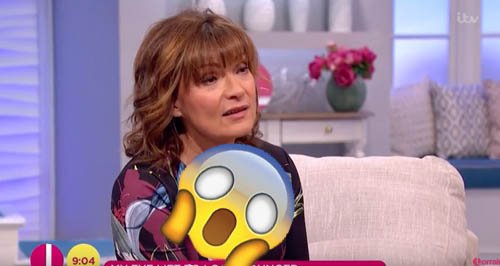 Lorraine Kelly was left red-faced on Wednesday morning viewers spotted something rather unusual about the dress she was wearing.
The morning talk-show host graved the screens in a lovely floral ensemble but was met with a string of tweets calling her out for wearing it wrong.
According to viewers at home the V neck shift dress was being worn BACK TO FRONT!
Lorraine you're wearing your dress backwards!! I work at next and that's not the right way!!! @reallorraine @ITVLorraine

— Chloe Frew (@ChloeFrew_) 8 February 2017
@ITVLorraine lovely dress Lorraine but why were you wearing it the wrong way round

— Christine Walker (@cwalker386) 8 February 2017
@ITVLorraine hate to tell you this but Lorraine you've got your dress on back to front!!!! The zip is meant to be at the front!

— Mandy Phillips (@randster75) 8 February 2017
The barrage of tweets came after Chloe Frew, an employee for Next, wrote in to inform the TV star about her error, only for Lorraine to hit back saying it was a deliberate fashion choice.
Lorraine told her viewers: "I'm indebted to Chloe Frew who wrote me and said, "Lorraine you're wearing your dress backwards!! I work at Next and that's not the right way!!!"
"Now Chloe this is so interesting because I have worn it the other way round and we had a heated debated this morning about what way it was supposed to be and we decided to just have a go at this."
She continued: "What a versatile dress, you can wear it either way which is fantastic, two for the price of one. Thank you Chloe."
Well, when it comes to fashion there are NO rules!
#JusiceForTracey !
Kim Kardashian Gets Excited For The Met Gala While Katy Perry Looks 'Bon Apetit'.