The Price Is Right Is Coming BACK To Telly With A Brand New Host!
It's thought that 'Chatty Man' host Alan Carr will be taking the reigns as presenter too, which really is the icing on the cake!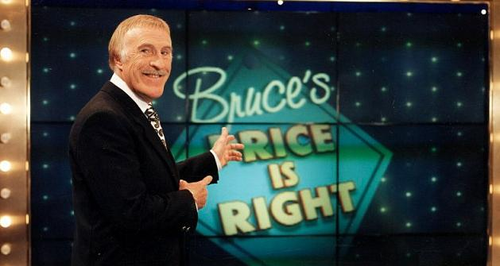 The world has a thirst for 90s television shows at the moment, and with the likes of 'Blind Date' and 'Generation Game' and 'Crystal Maze' having a resurgence, it was only a matter of time before 'The Price is Right' made a comeback.
The popular show, which was previously presented by the likes of the late Leslie Crowther and Sir Bruce Forsyth, is set to return to our screens now that Channel 4 are producing a pilot episode of the classic game show.
It's thought that 'Chatty Man' host Alan Carr will be taking the reigns as presenter too, which really is the icing on the cake!
We're so excited we think we might burst!
A source told The Sun newspaper: "Alan is seen as the perfect fit for 'The Price Is Right'. "It's an iconic programme so Channel 4 want to make sure they are getting it spot-on."
The production company, Thames, are hoping to go on to make a full series and if the series proves successful, bosses will even consider making star-studded spin-offs.
The insider added: "All being well with the pilot, they will look at bringing it back properly for a full series and even celebrity specials."
As for Alan, he is delighted to have been given the chance to choose his favourite childhood show, which sees contestants try to win cash and prizes by guessing the prices of household items in a variety of different games.
He said: "I'm so excited to be the new host of 'The Price Is Right'.
"It's proper bucket list territory for me as I loved it when I was growing up and now for me to be at the helm of such a ­legendary show is a dream come true.
"It just leaves me with one thing to say . . . come on down!"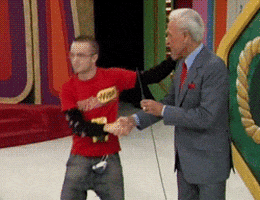 The programme is the world's longest-running game show, as it first aired in the US in 1956, with the UK edition starting in 1984.
Leslie Crowther was the original British host, but news presenter Bob Warman took over in 1989 when the show moved from ITV to Sky 1.
In 1995, when the programme moved back to ITV, Bruce returned as host until 2001.
Joe Pasquale then took over when ITV revived the contest in 2006, but it was cancelled after just a year because of disappointing viewing figures.
Hopefully, this series will be here to stay!
Just call her agony aunt RiRi
The excitement is unreal!
Recently Played Tracks
To listen live, choose your preferred station:
Cher If I Could Turn Back Time

Jess Glynne Hold My Hand

Sonique It Feels So Good

Michael Jackson Man In The Mirror
Stay tuned...
Now playing: The best feel good music