Downton Abbey The Film? 'Carson' Drops The Biggest Hint Yet!
Appearing on Good Morning Britain, Jim Carter - who plays the butler Carson - may have just dropped the biggest hint yet that there IS going to be a Downton Abbey film!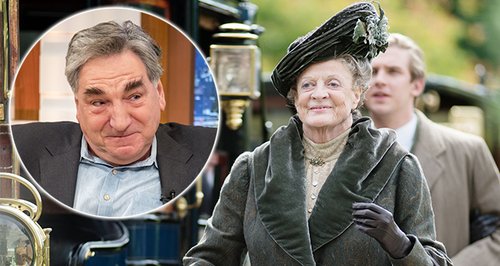 Downton Abbey butler Jim Carter has dropped perhaps the biggest hint yet that a film of the hit period drama IS on the way.
Although the 68-year-old actor, who played the beloved Carson in all six series, confessed that he and his fellow cast members have not seen a script, they have been told to "keep themselves available" to possibly shoot scenes later this year.

Jim Carter appeared on Good Morning Britain. Picture | REX
Speaking on'Good Morning Britain, he said: "We've been asked to keep ourselves available for dates in the future. But nobody has seen a script."
Joanne Froggatt - who portrayed Anna Smith in the period drama for five years - set tongues wagging last year when she revealed that Julian Fellowes had penned the script for the forthcoming blockbuster.
She said at the time: "We've all heard this rumour - the cast - that the script has been written.
"There's a hard copy somewhere but none of us have seen it or know what's in it.
"So we'll all keep our fingers crossed that it all comes together. We're all willing it to happen. I'd absolutely jump at the chance to star in it if I'm asked. I'll squeeze it in."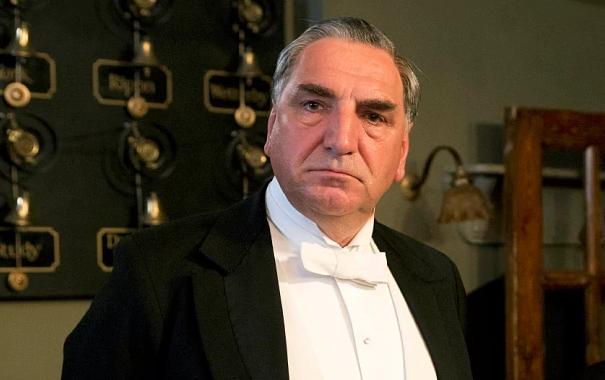 Jim Carter played the family butler, Carson. Picture | ITV
However, although the script is still a mystery, Michael Fox - who played Andy Parker - confirmed Dame Maggie Smith will reprise her role as Violet Crawley when the blockbuster eventually hits the big screen.
He said: "She elevates it to something else, because she is such a legend and a national treasure. The film without her would still be good with all the other actors, but it puts a stamp of quality with her in it."
Viewers were thrown into mourning in 2015 when 'Downton...' came to a dramatic end following five years on screen but creator Julian has always shared his burning desire to turn the drama into a film.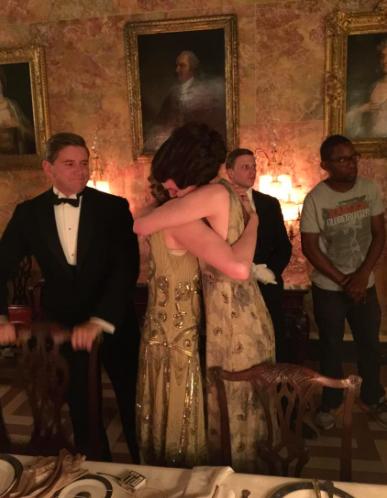 Things got emotional as the cast filmed their last scenes. Picture | Twitter
However, the 67-year-old director hinted that he was waiting on vital cast members - believed to be Hugh Bonneville and Michelle Dockery - to free up their schedules.
He said recently: "Let's just say it's not me slowing things down. The difficulty is rounding up the actors. One is in America making a new series, another is in a play ... My lips are sealed! It's very unlikely there won't be a film because there is an audience out there for it. I do hope there is going to be a 'Downton Abbey' film. It's going to be fun once everything is sorted but we just need to restructure it."
We know that this first winter without Downton has been long and dark but i t's made it just a little bit more bearable knowing that filming for the movie might kick off later this year.
Phillip Schofield is reminiscing about his pre-This Morning days and heading back to the world of theatre!
Tom Hanks and his wife celebrate 29 years together while fans of Kim Kardashian aren't happy...