Downton Abbey Is Going To Be A FILM And These Cast Members Are Set To Return
The prospect of going through an entire winter without Downton Abbey is long and dark...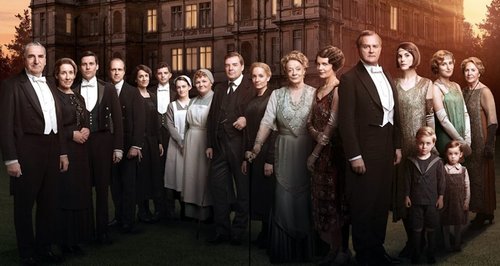 This winter will be the first cold season where we won't have the warmth of Downton Abbey to hunker down to on a Sunday night.
The finale left us as emotional wrecks when Lady Edith FINALLY married the love of her life, who also just happened to be a Marquess, giving her an even greater title than her smug and slightly patronising older sister Mary.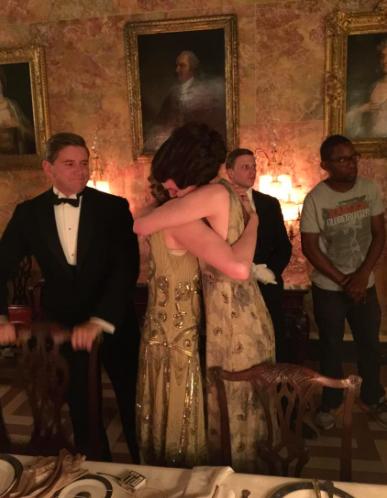 Things got emotional as the cast filmed their last scenes.
However, fans will be delighted to know that the story doesn't end there: it has been confirmed that the beloved period drama is coming to the big screen!
Actor Michael C. Fox, who plays Andy Parker, also let slip to the Daily Mail that the two-time Oscar-winning actress Dame Maggie Smith, 81, will be reprising her role as the blunt Violet Crawley, Dowager Countess of Grantham.
"She elevates it to something else, because she is such a legend and a national treasure," the 27-year-old English actor said Saturday on the red carpet of BBC America's BAFTA Party in West Hollywood.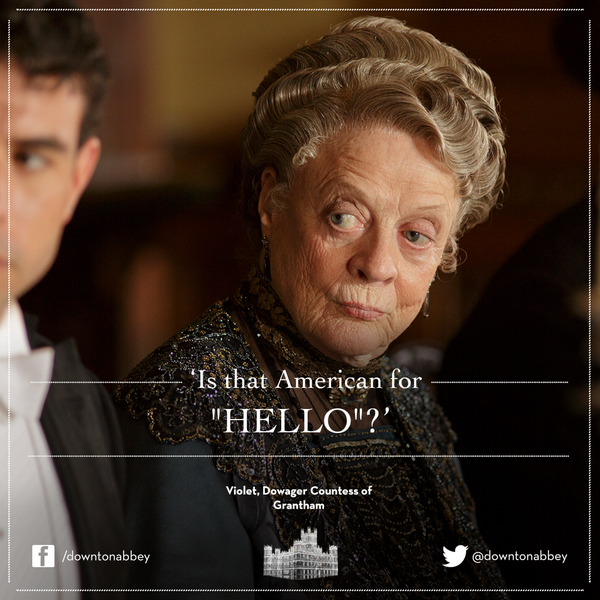 "It becomes a different show and she puts a stamp on it of quality... The film without her would still be good with all the other actors," he said, "but it puts a stamp of quality with her in it."
The actress has previously pointed out the difficulties of reprising the role for a cinematic adaption. She told Graham Norton: "By the time we finished, she [Lady Grantham] must have been about 110. It couldn't go on and on, it just didn't make sense."
And when asked if she would appear in a film adaptation, Smith said, 'I can't - what age would she be?"
However, it looks like filmmakers have found a way and she's onboard - along with the rest of the cast.
At the event on Saturday, the show's creator Julian Fellowes revealed that he was excited at the prospect of a bigger budget to play with for the film. He said: "I think it will be fun to get everyone together and move it to a larger scale because you have got more money to spend."

Although no one was willing to divulge any plot spoilers, we can expect filming to begin in 2017. Eek!
The 'Home' singer's little boy is set to undergo treatment for liver cancer.
The star headed straight from the jungle to panto...but clearly hadn't had time to learn her lines!
Recently Played Tracks
To listen live, choose your preferred location:
On TV:

Karaoke Christmas!

2am - 4am