Is Ann Mitchell Heading Back To Albert Square?
We last saw Ann in December 2015, but could she be making a comeback this year?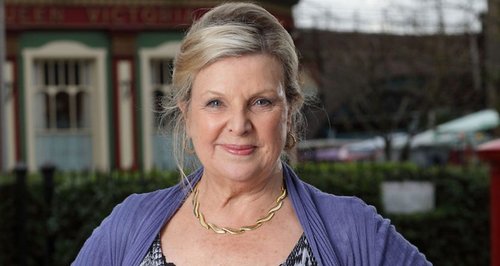 Ann Mitchell, played by Cora Cross, was last seen on Eastenders back in December 2015 before she was placed in sheltered housing after the death of her husband Stan Carter.
But many fans felt like Ann didn't get a proper send off so there was speculation she may return to Walford again and recently she's been spotted filming.
But BBC bosses are still playing coy about the characters return.
And now a spokesperson for Eastenders told Digital Spy " We don't comment on storyline speculation as we don't want to spoil it for the viewers".
Does that mean they're hiding something BIG?
We'll just have to wait and see!
Who runs the world?...Girls
Ariana Grande States 'We Won't Let Hate Win' while Kirsten Dunst Is In tears On The Red carpet.
Recently Played Tracks
To listen live, choose your preferred station:
Stay tuned...
Now playing: The best feel good music