Furious Greg Rutherford Almost Threatens To QUIT Strictly!
The Olympian wasn't happy with Craig Revel Horwood's comments on Saturday's Strictly Come Dancing...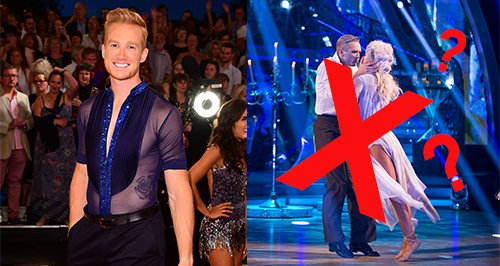 Greg Rutherford is used to ranking highly in his athletic endeavours, so it seems to be proving hard for him to handle harsh criticism like that of judge Craig on Saturday's Strictly Come Dancing!
The 29-year-old long jumper was left furious after the judge's icy comments about him and partner Natalie Lowe's rumba followed by a four out of ten score.
Photo: PA
According to behind the scenes sources, Greg continued to rage off stage about 'unfair treatment' of his partner Natalie and even went as far as threatening to quit.
One of Greg's pals, talking to MailOnline, put his behaviour down to being a 'natural sportsperson' and wanting to do his best.
Since the incident emerged, during an appearance on BBC Breakfast Greg denied his fiery temper and said 'there might have been a tear or two but that's about the extent it went'.
There's no surprise that the stars take it to heart when a dance gets slated by the judges as they spend hours on end perfecting their routines.
Hopefully you'll have better luck this week Greg!
The cheeky Celebrity Juice comedian mocked his co-star Holly's This Morning outfit Instagram posts.
Take That will become a five piece again thanks to these two!