ITV Are Giving Us The Gift Of A Prince Harry Documentary This Christmas!
The documentary will follow the charitable royal on to Lesotho, the country in which he set up charity Sentebale in 2006.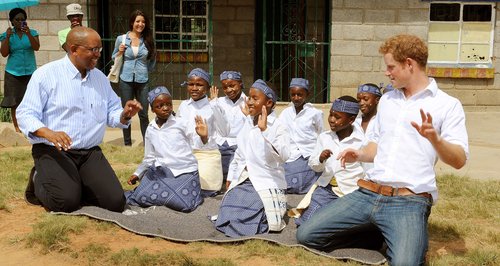 The ITV documentary will follow the 32-year-old royal to Lesotho and will show Prince Harry as he 'travels through the beautiful and changing scenery to remote locations with his deeply personal aim of discovering the stories that he wants to show the world'.
It will show him following in his mothers philanthropic footsteps and committing to his incredible work in the African country.
As well as a broader overview of the work of Sentebale - meaning 'forget me not' in Sesotho - the ITV documentary will show the moment Prince Harry was reunited with teenager Mutsu whom he first met on a trip to the country in 2004.
The pair bonded over the mutual loss of a parent as Harry lost his mother, Princess Diana in 1999.
The programme will also include an interview with the Prince by journalist Tom Bradby where he talks about why he founded his charity Sentebale and what he hopes to do in the future in Lesotho.
Keep your eyes out for the documentary which will air on Monday 19th December at 9pm on ITV.
'I love you, and go to bed': Justin Timberlake sends sweet message to son Silas
Incase you didn't stay up late to catch the People's Choice Awards live, here's everything that you missed.
Recently Played Tracks
To listen live, choose your preferred location: