John McCririck Gets a '100% Hotter' Makeover Complete With Man Bun!
Last week it was Kim Woodburn and now its racing pundit John McCririck who got a huge makeover!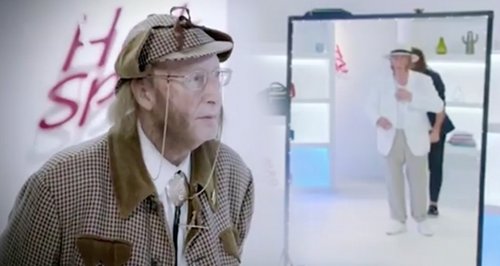 Channel 5's new show '100% Hotter' is all about making DRAMATIC transformations on celebs leaving them almost unrecognisable!
Their latest victim was 76-year-old Channel 4 racing commentator, John McCririck.
He was drastically restyled with an all white outfit including a stylish hat, jewels and even a...wait for it...MAN BUN!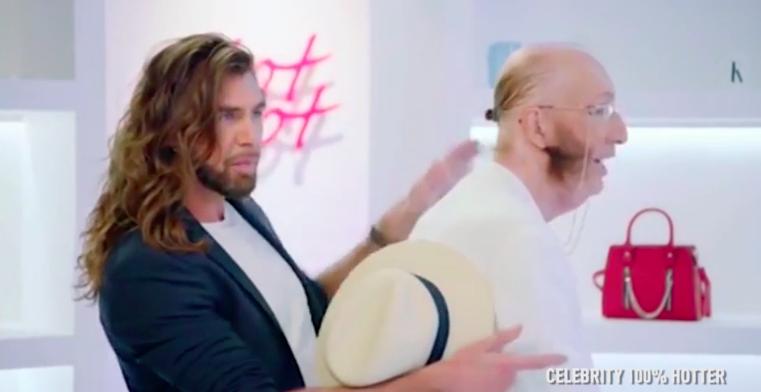 When reacting to his new appearance, the racing veteran said...
"It's definitely different. I wouldn't say I love it, but its different."
"You did the best you could - for all your training I bet you never thought you'd have a patient like me. I like the material, but I need bigger pockets."
The image consultant on the show, Daniel Palmer, said "I tried to give you a nice Easy London hipster look, sleek… a little bun at the back.
"I feel like we've achieved a lot. I wanted to cut everything off."
But John would only allow minimal touching of his famous beard, apparently saying no to scissors and cutting and much restyling at all.
We think it's a BIG improvement! What do you think?
Your one-stop shop for all information about the upcoming 'Star Wars: The Last Jedi'.
The Bee Gees singer took to the stage during the 'legends' slot of Glastonbury Festival.