'Will And Grace': Where Are They Now?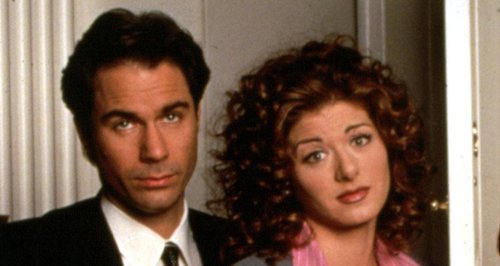 First Friends and now Will and Grace : there's going to be a reunion people!
The legendary cast of the classic sitcom will be getting together for a TV special to celebrate the long-running sitcom director James Burrows - who also directed other sitcoms such as Friends and Cheers.
The NBC show ran for eight seasons from 1998 until 2006 and is often credited with bringing LGB into popular culture before the watershed.
The comedy focussed on the relationship between loving roommates Will Turman (Eric McCormack) and Grace Adler (Debra Messing) and their best friends camp Jack McFarland (Sean Hayes) and rich wife, Karen Walker (Megan Mullally).
The show - which will include the Friends cast too - with air on February 21st 2016.
We can't wait for this one but for now here's what the cast look like now!
The former Pussycat Doll has opened up about losing her job on the Ant and Dec show.
Bosses on the soap spoke highly of the star as he takes a break from the show.