Watch Julia Roberts Totally Freak Out When She Met Footballer Ronaldo
Julia Roberts proved that she's only human after all, when she totally fangirled after meeting the Real Madrid football team.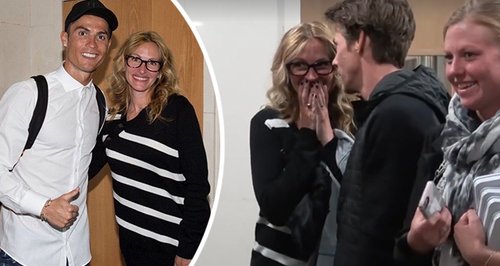 Julia Roberts may be one of the biggest stars in Hollywood but she proved that she's really one of us when she got totally starstruck on meeting the Real Madrid football team, including Cristiano Ronaldo.
Play
Julia Roberts Has Been Named The World's Most Beautiful Woman For 2017
01:25
The Hollywood A-lister was on holiday watching an El Clasico match with her husband and three children when she was invited to meet the team during a tour of the Santiago Bernabéu Stadium, the home of the team.
"My heart is beating really fast,'" she revealed, red faced in a film of her meeting the players for the club.
El Clasico is the name given in football to any match between fierce rivals Real Madrid and FC Barcelona - which means she was also lucky enough to get her photo taken with Ronaldo's biggest rival, Lionel Messi.
They posed for pictures with Ronaldo as well as club manager Zinedine Zidane, Sergio Ramos, Marcelo Vieira, Lucas Vázquez, and Luka Modrić, after the match which saw Real Madrid lose 3-2 to Barcelona.
It's not the first time the Oscar-winner has shown her love for football.
Last year she was spotted visiting Manchester United's Old Trafford stadium after watching the Red Devils being held to a 1-1 draw against West Ham.
After the match, she was photographed out for dinner with Paul Pogba and celebrating the draw with United striker Wayne Rooney's wife, Coleen.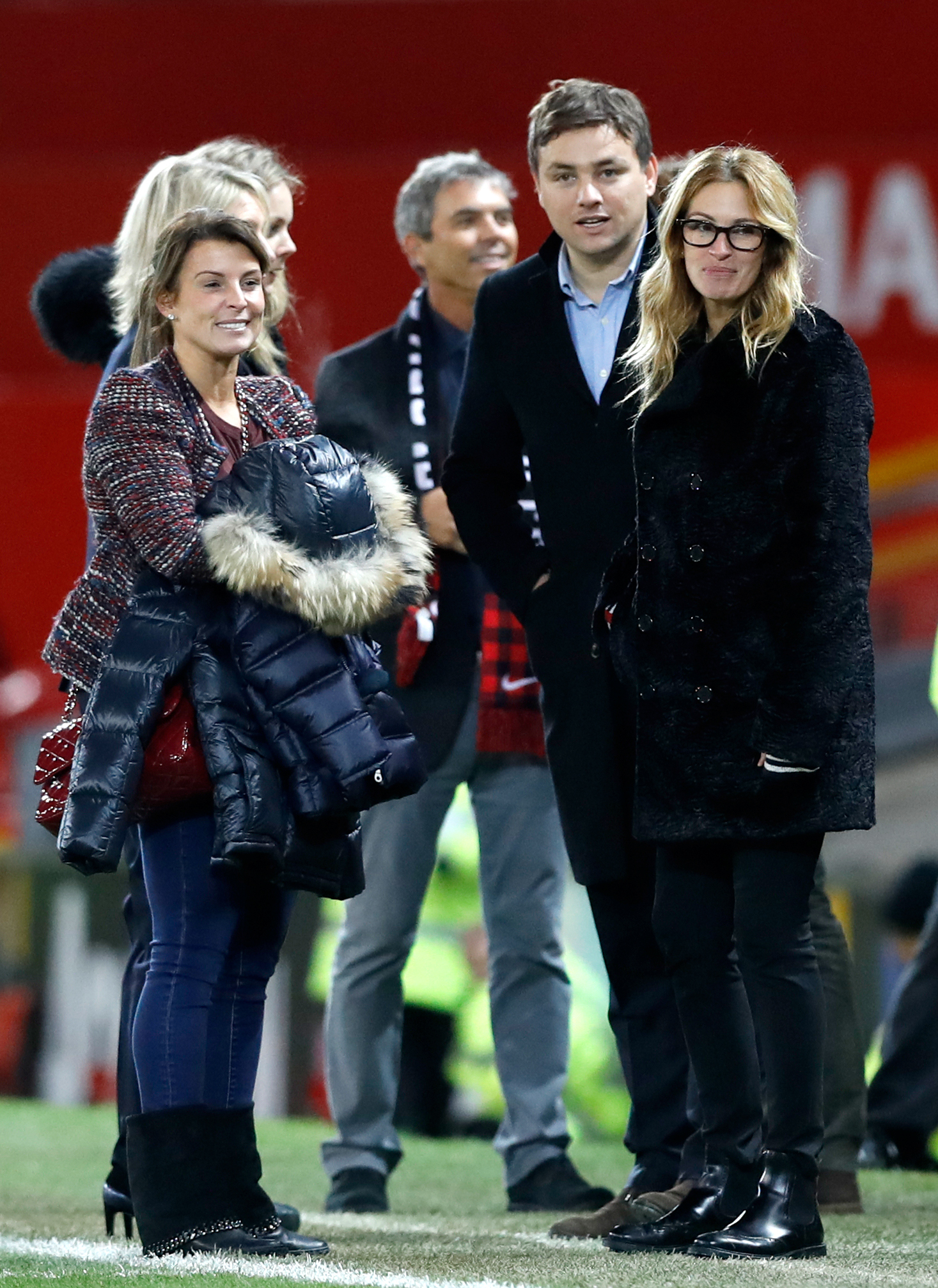 Picture | PA
Who'd have thought that even a Hollywood A-lister could totally fan-girl?
Who runs the world?...Girls
Ariana Grande States 'We Won't Let Hate Win' while Kirsten Dunst Is In tears On The Red carpet.