Where Are They Now: Who Is Cindy Lou Who?
Dr Seuss' How The Grinch Stole Christmas is a favourite festive movie for many of us…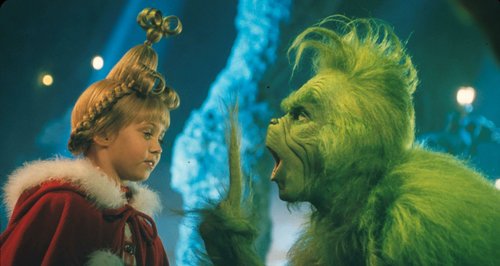 …Yet, not many people realise that the little girl who played Cindy Lou Who is none other than Taylor Momsen!
The reason for this confusion is perfectly understandable however, because now, little Cindy, looks like this...
The rockin' lead singer of The Pretty Reckless and 'Gossip Girl' actress started off her career as the charming and warm-hearted little girl in 'The Grinch!'
Now 22 years old and decisively putting 'Gossip Girl' behind her, the rockstar has had a few huge songs including the happily titled 'Make Me Wanna Die'(!)
Here's the rock chick again in action:
WOW, what a contrast!
Glastonbury Festival is going to go through some serious changes in the next few years, including a change of name!
The 68-year-old singer, Olivia Newton-John, has said that she's "grateful" for the things she learned whilst battling breast cancer.
Recently Played Tracks
To listen live, choose your preferred location:
On TV:

More Music Variety

4am - 6am
Katy Perry Roar

04:21

Sonique It Feels So Good

04:18

Snap ! Rhythm Is A Dancer

04:14

Mantronix Got To Have Your Love

04:07