Victoria Beckham's First Ever Teen Modelling Pictures Are Not What You'd Expect
She's a former popstar, mother-of-four and hugely successful fashion designer, but before the fame and the fortune, Victoria Adams was someone quite different...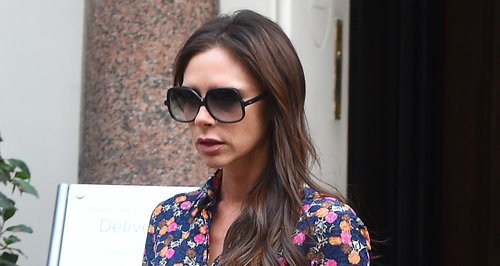 Nowadays she's a household name, but VB showed promise long before she really reached the limelight.
Thanks to the emergence of some vintage black and white photographs, we can now learn that the brunette beauty was a big deal as far back as high school.
Check out a 15-year-old Vics modelling in the London Academy of Health and Beauty prospectus.
How fresh faced she looks!
Later on Victoria went on to receive a coveted scholarship to Laine Theatre Arts in Epsom where she studied dancing.
In 1994 she then became part of the global phenomenon, the 'Spice Girls' along with Heart's very own Emma Bunton.
Her make up artist posted a snap of the This Morning presenter's favourite lash product.
It was starry event held at Gary Barlow's former mansion in Cheshire.
Recently Played Tracks
To listen live, choose your preferred station:
Stay tuned...
Now playing: The best feel good music