Redwood Advertising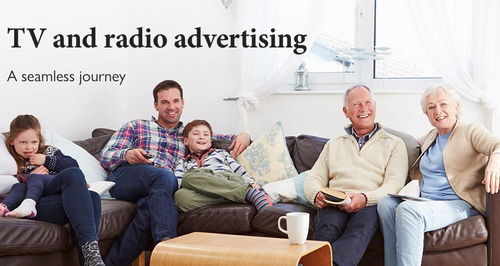 Redwood Advertising are a specialist multi-media buying and planning agency.
By embracing the challenges ahead and offering their clients a seamless production system, from script to screen. They'll take the pressure away from you and deliver what you really need, exactly when you need it.
So you don't need to worry about getting the best advertising deals, or choosing the right stations and schedules. Their experience means they can do all of that for you. They can help you with production, or even work with your chosen supplier—whichever you prefer.
Redwood understand how important it is that any advertising partner you choose to work with shares your passion, vision and determination to succeed. That's why they invest invaluable time in getting to know your business and completely understanding your brand, product and goals. And most importantly, they really listen to what you want to achieve.
Once they have a thorough understanding of your goals, they'll use their wealth of industry knowledge to ensure you receive effective and efficient campaigns across all platforms, from TV to radio and print to online.
Call: 07810 876245
or 01794 725249