Heart Angels at Cascades Shopping Centre
The Heart Angels invite you to join them at Cascades Shopping Centre in Portsmouth on Wednesday the 10th of August and Wednesday the 24th of August!
As as well as facepainting and arts and crafts from the Angels on both these dates, Cascades Shopping Centre Kid's Club will be holding some really exciting events!
On Wednesday the 10th of August, Sid & Scrat (from new movie Ice Age Collison Course) will be at the Shopping Centre at regular intervals from 11am-4pm!
On Wednesday the 24th of August, Cascades invite you to step into their special photo booth to become who you want to be when you grow up, with their Who Will I Be? event!
You can find the Kid's Club events between 11am-4pm in the Atrium between Next and Starbucks, for more info see below or visit: http://www.cascades-shopping.co.uk/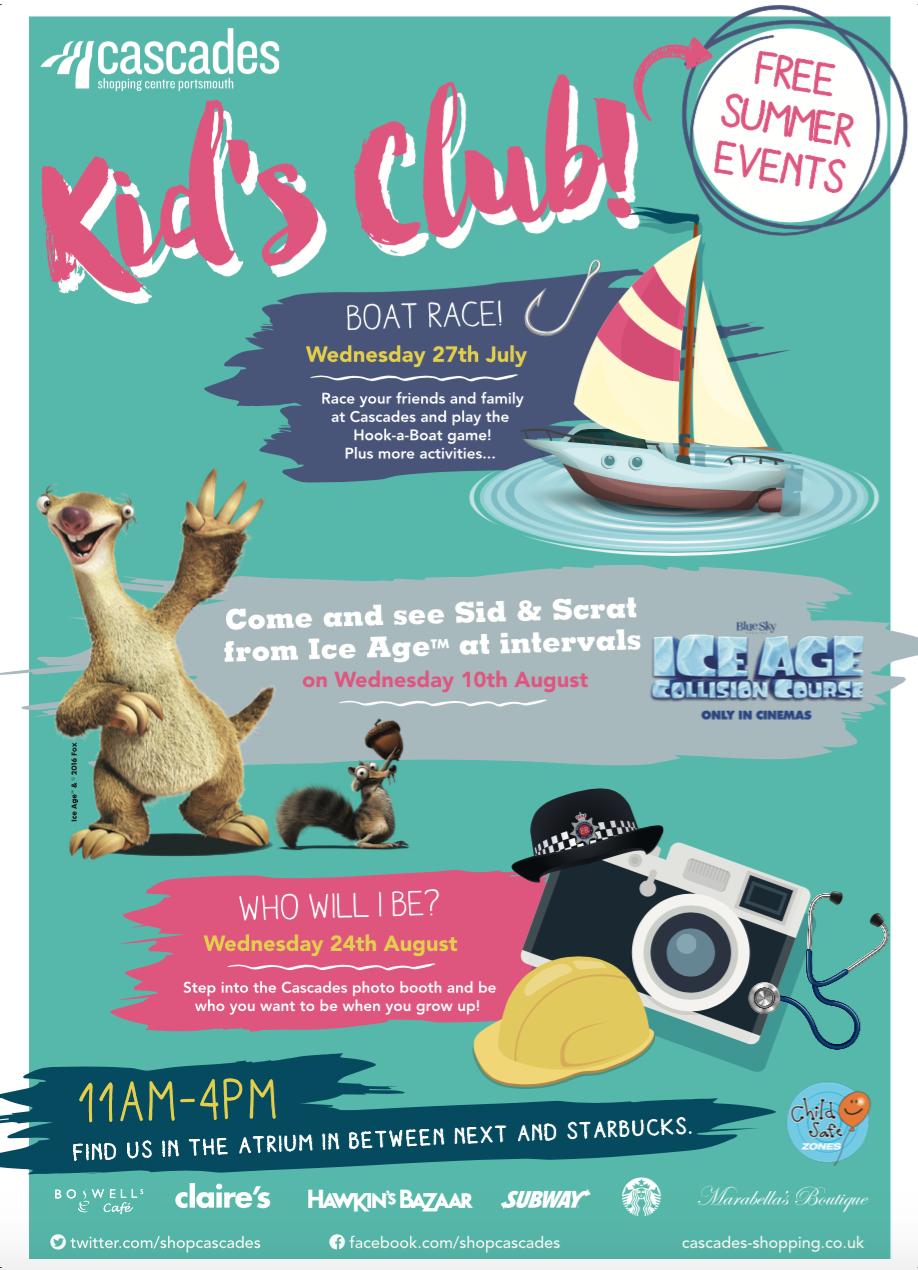 The Heart Angel's look forward to seeing you at Cascades very soon! Come and see us for facepainting and much more!