New Year, New Zoe: Let's Get Fit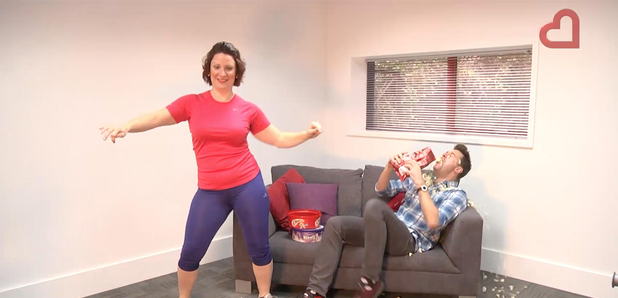 Lots of us try to get fit and healthy at the start of a new year! And Zoe is no excepetion. She's been trying out some different ways to stay fit.
December is famously a month of endulgance! All of us may have had one too many turkey dinner and few big nights out. So when January comes around it's time to get back on it... and that's exactly what Zoe's been doing.
We started the New Year trying out some of the best fitness DVDs. When we say we... that means Zoe! Rich was there to support her. In his own unique way.
Then it was time to get out and about across the South Coast... and try out some different sports. First Zoe tried BOXING at Poseidon Amateur Boxing Club in Hedge End.
Next on the list... horse riding. And Zoe went along to Quob Stables in Southampton.
For our next workout, we decided to cut costs. So we enlisted the help of a very special instructor... Zoe's 4 year old daughter! This was TODDLERCISE!
Finally, Zoe decided to try out a different kind of sport... BOWLS. We think it really suits her!