Somerset Heroes Awards 2017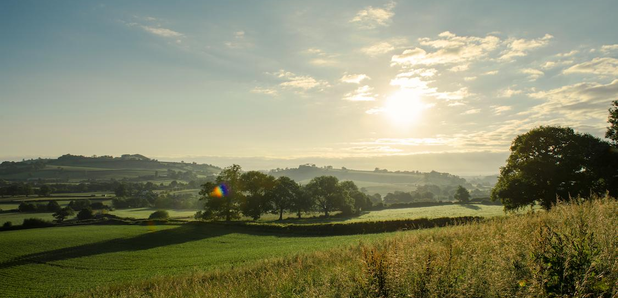 We all know that Somerset is a great place to be, with lots of good people, so we thought it was about time we singled out a few of them for a very special new award.
About Somerset Heroes Awards
Passion for Somerset is the organisation behind May's annual Somerset Day celebration of all that is best in our home county. This year sees the launch of Somerset Heroes, a new award initiative, supported by Heart, designed to showcase our local heroes who live within Somerset.
These awards are all about honouring the talented, committed, brave, inspiring and just plain amazing people who inhabit our county. We hope to shine a light on the deserving, unsung and inspirational people in our communities.
Launching this month with four categories, this will grow into an important annual event, with a view to adding more categories next year to reach every corner of the county.
To achieve this, we need your help. If you know someone who really makes a difference in your community, please nominate them today and be sure to spread the word about Somerset Heroes.
Somerset Hero Award Categories
There are four categories this year which you can nominate someone for. Please read through the following category descriptions, and use the form below to nominate your Hero.
The Inspiration to Others Award
Is there someone in your community who tirelessly helps others? This might be a teacher, care worker, parent, policeman or a neighbour. They could come from any walk of life, be employed or not, young or old – there are no boundaries, just a special person whose existence benefits others.
The Young Person of the Year Award
This award is for someone under 18 who has achieved something special whether in their own life (e.g. overcoming adversity) or by assisting others. Something that sets them apart and makes them worth celebrating.
The Hero of the Hour Award
This award is for a single, one-off event or act which made a significant difference. It could be a quick-thinking response which saved a life or an initiative which helped an entire community. This is for a stand-out act of bravery, courage or achievement.
The Pet Hero Award
We are fully aware of the importance of the role in which pets play in enriching our lives, and wanted them included in a category. Are you aware of a dog, cat, horse – any animal – which should be celebrated for its bravery, dedication, resilience or care? If so, nominate them for the award.
Judging
All nominations will be reviewd by a judging panel made of Somerset supporters, and the winners will be announced and presented on 11 May 2017 at the Somerset Day Celebrations in Taunton, with an intimate celebratory lunch to be held in June.
Judges:
Nigel Muers-Raby
Nigel's day job is Head of Marketing at Pardoes Solicitors LLP. But, as Chairman of Passion for Somerset and a key figure behind the annual Somerset Day' celebrations, he is it at the forefront of anything in connection with celebrating Somerset.
Richard Clothier
Richard is Managing Director of Wyke Farms. His family have been farming Somerset's lush green pastures for generations, but they have not let the grass grow beneath their feet. This national and international cheese brand is made using 100% green energy and has won international awards for its progressive environmental credentials, as well as its fine dairy produce. Richard says he is proud to live, work and play in Somerset.
Gavin Thompson
Editor of The Western Daily Press, Gavin began his journalistic career on the Somerset County Gazette and has been Bristol-based for the past eight years and is delighted to help us pay tribute to the heroes in our community.
Other judges to be confirmed.
Nominate your Somerset Hero Today
Nominations are now open. Use the form below to submit your nomination for your Somerset Hero. Nominations will close at 12pm on Friday 5 May 2017.