Dorset & Hampshire Bank Holiday Heatwave
5 May 2018, 09:17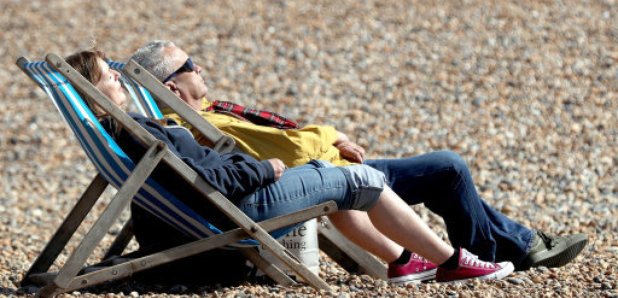 Hampshire, Dorset and most of the south east is gearing up for a scorching bank holiday weekend- that could be one for the record books.
Forecasters reckon it could get upwards of 24C which would eclipse the current record set in 1999.
Bank Holiday Monday in 1999 was 23.6C, while the hottest bank holiday weekend ever was in 1995 when temperatures peaked on the Saturday at 28.6C.
Met Office forecaster Sophie Yeomans has been telling Heart a record-breaking weekend could not be ruled out.
She said: "It could beat that (28.6C) for the Monday in which case it would be the hottest ever early Spring bank holiday weekend."
Most parts of England and Wales will enjoy temperatures in the 20s throughout the weekend, with the best of the weather predicted for the South East.
A weather front in Northern Ireland will keep temperatures low, struggling to get above 16C and some patchy rain is likely, Ms Yeomans said.
The west of Scotland will have similar weather to Northern Ireland, while eastern parts like Aberdeen are due to fare better and could see a high of 21C on Monday.
Ms Yeomans added: "On the whole it looks like a fine and sunny bank holiday for most."