Firefighters tackling Hampshire pier blaze
10 July 2017, 08:02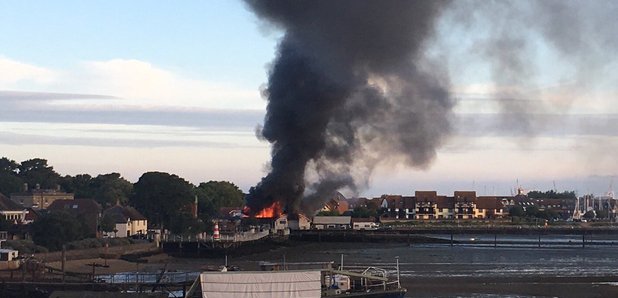 50 firefighters are tackling a large blaze which is sending big plumes of smoke across Southampton.
It started in a building near Hythe Pier just before 6am.
Hampshire Fire Service is warning people to keep doors and windows closed as a precaution.
Eight fire engines are at the scene, including assistance from Dorset.
A spokeswoman for the Hythe Ferry said that the service had been suspended because of smoke from the blaze but was running again.
She said: "We couldn't run because of the smoke from about 6am to 7am but we are operating again. The fire hasn't affected the pier or the ferry.''