Calls For Prosecutions Over Painkiller Deaths At Gosport Hospital
21 June 2018, 07:59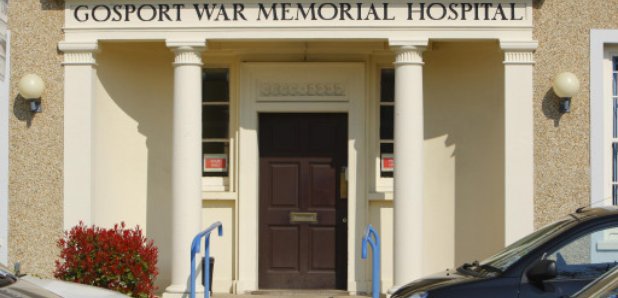 Families are calling for a police investigation and prosecutions, after 450 deaths at Gosport War Memorial Hospital.
An independent inquiry found a "regime" of prescribing and administering opioid painkillers without medical justification, and an additional 200 patients were "probably" similarly affected between 1989 and 2000, when taking into account missing records.
The panel said hospital management, Hampshire Police, the Crown Prosecution Service (CPS), General Medical Council (GMC) and Nursing and Midwifery Council (NMC) "all failed to act in ways that would have better protected patients and relatives".
Its report also highlighted failings by healthcare organisations, local politicians and coroner system.
The Gosport Independent Panel investigation into hundreds of suspicious deaths at the hospital, which was started in 2014, examined more than one million pages. It revealed "there was a disregard for human life and a culture of shortening lives of a large number of patients" at the Hampshire hospital.
Bridget Reeves, the granddaughter of 88-year-old Elsie Devine, said in a statement on behalf of the families: "This has been sinister, calculated and those implicated must now face the rigour of the criminal justice system.
"Accountability must take precedence here.
"These horrifying, shameful, unforgivable actions need to be disclosed in a criminal court for a jury to decide and only then can we put our loved ones to rest."
The panel was led by the former Bishop of Liverpool, James Jones, who said:
"The hospital records to which the panel has had privileged access demonstrate that 456 patients died through prescribing and administering opioids without medical justification. The panel concludes that taking into account missing records there were probably at least another 200 patients whose lives were shortened as a direct result of the pattern of prescribing and administrering opioids that had become the norm at the hospital.
"It's not for the panel to ascribe criminal or civil liability. It will be for any future judicial processes to determine whatever culpability and criticism might then be forthcoming."
Olivia Pinkney, chief constable of Hampshire Police, said:
"Today is about the relatives of those who died at Gosport War Memorial Hospital and their opportunity to obtain a better understanding of what happened to their loved ones.
"The report that has been published by the Gosport Independent Panel examines the concerns raised by families over a number of years about the initial care of relatives at Gosport War Memorial Hospital and the subsequent investigations by a number of agencies into their deaths.
"Hampshire Constabulary carried out three police investigations between 1998 and 2006. This involved detailed professional assessment by a number of independent medical experts and the evidence was presented to the Crown Prosecution Service and Treasury counsel, which concluded that the evidential test for prosecution as set out in the Code for Crown Prosecutors was not met.
"We have co-operated fully with the panel's enquiries and shared with them more than 25,000 documents containing 100,000 pages of information.
"Now that the report has been published and shared with us, we will take the time to read its findings carefully.
"We will assess any new information contained within the report in conjunction with our partners in health and the Crown Prosecution Service in order to decide the next steps."
Theresa May told MPs at Prime Minister's Questions:
"The events at Gosport Memorial Hospital were tragic, they are deeply troubling and they brought unimaginable heartache to the families concerned.
"But they are a matter of which we should be concerned across this house."
Health Secretary Jeremy Hunt told MPs that "any further action by the relevant criminal justice and health authorities must be thorough, transparent and independent", and suggested that Hampshire Constabulary should consider whether another force should be brought in.
Mr Hunt told MPs:
"The police, working with the CPS and clinicians as necessary, will now carefully examine the new material in the report before determining their next steps and in particular whether criminal charges should now be brought.
"In my own mind I am clear that any further action by the relevant criminal justice and health authorities must be thorough, transparent and independent of any organisation that may have an institutional vested interest in the outcome.
"For that reason, Hampshire Constabulary will want to consider carefully whether further police investigations should be undertaken by another police force."