Portsmouth Brothers Jailed For Terrorism Offences
18 November 2015, 18:34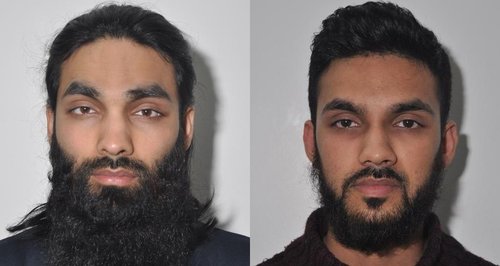 Two brothers from Portsmouth have been jailed for six years each for terror offences after helping people travel to Syria to fight with Isis.
Tuhin Shahensha, 27, and Mustakim Jaman, 23, from Hudson Road in Southsea, are brothers of Briton Ifthekar Jaman, who died fighting with Isis in Syria in 2013.

They were found guilty last month of terror offences including providing assistance to others to travel to Syria and making their bank accounts available for the transfer of money intended for terrorist purposes.

Kingston Crown Court heard that the brothers had been involved in sharing lectures promoting violent jihad and had given lifts to three people to a train station where they then met up with two more to travel to Syria from Gatwick Airport.

One of them has since returned to the UK and been jailed, while the rest are believed to be dead.

Shahensha was given six-year sentences for two counts of terror offences, including buying equipment and clothing with an intention to engage in terrorism, to be served concurrently.

Jaman was given a six-year sentence for one count, as well as a two-month prison sentence for possessing a mobile phone while in custody, also to be served concurrently. Both men will serve half of their terms in custody and the rest on licence.

Judge Paul Dodgson said: ``Both of you were providing a background noise. This was the celebration of terrorist acts and you both played an important part in providing moral support and on occasions engaging in acts, which were done with the intention of assisting others to engage in acts of terrorism.

``It is right that you did not go to fight but you were the drumbeat in the background, providing support for those who had gone and encouragement to those who might.

``All this against the canvas of guns, swords and the glorification of killings in the videos and pictures you both circulated to your friends and other contacts.''

The defendants avoided an extended sentence because, despite implications about travelling themselves to Syria, Judge Dodgson said that ``neither of you really wanted to'' and they made no steps to make the journey.