'Signs Missed' Before Portsmouth Baby's Murder
27 February 2018, 10:11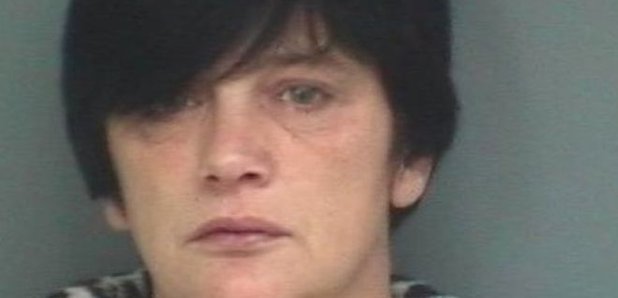 A report's found early signs of neglect were missed, before a mum from Portsmouth murdered her baby son.
44-year-old Nicola Brown's serving a life sentence for killing Jake Long in 2014.
A serious case review says information about a history of domestic abuse wasn't shared well enough by health professionals.
Dr Richard John, Portsmouth Safeguarding Children's Board Chair, said:
"The death of a young baby in such distressing circumstances has been difficult for everyone involved, especially for the wider family who are still coming to terms with their loss. As an independent safeguarding board we look at the events surrounding an unexpected child death to identify whether anything could be done to prevent a similar case happening again.
"Our review showed there were no major failings, all the agencies involved responded appropriately and promptly reacted to concerns. This was a complex case, involving a criminal trial where a mother was prosecuted for murder. We have made recommendations for improvements in sharing information between organisations, and are pleased to see that professionals across health, police and social care are now co-located in a multi-agency safeguarding team.
"As a safeguarding board we would urge any family who feels they are struggling to cope with young children, or concerned about a partner's behaviour, to seek help. Families are often fearful that involvement from professionals means children will be taken away, when often the best outcome for children is to keep families together. But it's vital that families are open and honest so the right help can be offered and situations don't escalate resulting in devastating consequences."
You can read the full report here.
Alison Jeffery, Portsmouth City Council's Director of Children's Services, said:
"This has been an incredibly tragic case for everyone involved, the death of a young baby is distressing and our thoughts go out to the wider family who are still grieving. We have used the Serious Case Review to take a critical look at how we work. We welcome the report's findings into establishing a robust protocol for concealed pregnancies and this protocol is now in place. There are many ways parents can get help if they're finding it difficult to cope, they won't be judged, but they will be supported."
Theresa Murphy, Portsmouth Hospitals Trust Chief Nurse, said:
"The death of any child is desperately sad and shocking for everyone involved. When a child dies in circumstances like these it is essential that all organisations involved review their actions to identify any opportunities for learning, to prevent recurrence.
"Whilst the independent Serious Case Review did not identify any failings in our service provision, or any obvious opportunities to predict and therefore intervene in this case, there were some best practice recommendations to improve care for all children and their families. Portsmouth Hospitals NHS Trust has worked promptly with other professionals and agencies to embed learning and further develop local practice."
Sarah Austin, Solent NHS Trust, Chief Operating Officer and Commercial Director said:
"As an organisation that was involved in the care of this family, we have had questions of our own and as such, we fully engaged with the legal process as well as the Serious Case Review so that together we could find answers. Although both processes have not found any failings with the service we provided to the family, there are indeed some lessons we have learned and will implement. We will continue to work, as an organisation, and in partnership with others, to remove as many risks as we can predict so children in our care do not come to harm."
Innes Richens, Chief of Health & Care Portsmouth said:
"We recognise that the death of any child is a tragedy for the family and the wider community, but a death in these circumstances is particularly distressing. In this case the findings of the independent Serious Case Review did not identify any failings in health services in Portsmouth. However it is still important that we, and all agencies involved, reflect carefully and thoroughly on what led to this tragic event to ensure that we can put improvements in place to minimise the risk of this set of circumstances occurring again.
"The Review did make some recommendations that reflect best practice approaches adopted elsewhere in the country and the Clinical Commissioning Group has worked with our providers and partner agencies to embed these recommendations into practice. This has included updating the procedures we all need to follow to establish a more robust process for managing concealed pregnancies."