Southampton Yachting Firm Boss Sentenced Over Sailor Deaths
14 May 2018, 07:08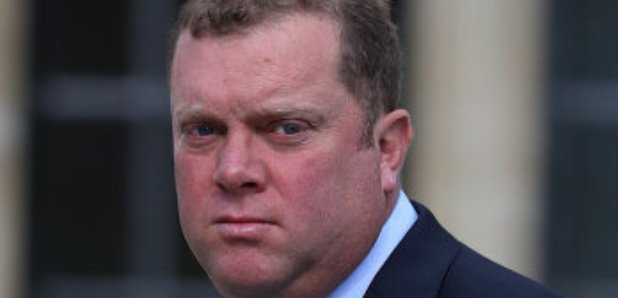 The Maritime and Coastguard Agency's promised to tighten regulations, after four sailors died when a Southampton-based yacht sank.
Douglas Innes, of Southampton, and his company Stormforce Coaching Limited, were sentenced at Winchester Crown Court for failing to operate the yacht in a safe manner contrary to section 100 of the Merchant Shipping Act.
He was given a 15-month prison sentence suspended for two years and the firm was fined £50,000. The 43-year-old was acquitted at retrial of the manslaughter of the four men.
The judge, Mr Justice Teare, supported a call by the jury at the end of the trial, which sent a note calling for the Maritime and Coastguard Agency (MCA) to tighten up regulations.
Sentencing the father-of-two, the judge told him that "cost-cutting" had led his actions and added: "This was a small yacht about to cross the Atlantic alone, having not been independently examined for over three years.
The Cheeki Rafiki, named after a character in the Lion King, lost its keel as the crew were returning the 40ft yacht from Antigua to the UK in May 2014 when it got into trouble 1,000 miles from the United States.
The four crew members who died were skipper Andrew Bridge, 22, from Farnham in Surrey; James Male, 22, from Romsey; Steve Warren, 52, and Paul Goslin, 56, both from Somerset.
Katy Ware, MCA director of maritime safety and standards, said:
"We take very seriously what the judge said today, and jury, in their summing up.
"Whilst it's acknowledged that MGN280, the code used for operating and maintaining the vessel, is not in statutory law, that it is recognised to be a best practice, we now need to go away and look at MGN280, to see what we can do to tighten up some of the grey areas that have been identified during the course of the case.
"I have just personally pledged to the families that rules will change as a result of this case.
"There are a number of grey areas, it's really important that we make it clear to industry how they operate those vessels and make sure they are safe for everyone travelling on board."
The judge added that the cause of the keel falling off the yacht might have lain "entirely hidden" and that the current type of survey used might not have been sufficient to have detected it even if Mr Innes had instructed one to be carried out.
He said: "I have no doubt, in light of the expert naval architect evidence which suggested the underlying cause of the boat fracture was 'entirely hidden', the MCA will wish to consider the nature of the hull and keel survey."