Arriva Trains Wales run extra Sunday services for Christmas
3 December 2017, 07:47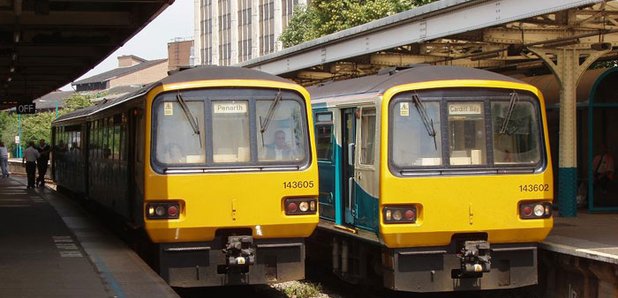 Arriva Trains Wales is introducing extra weekened trains this December, after complaints about the service on a Sunday.
Cynon Valley AM Vikki Howells has been fighting for the new timetable after a survey found 95 per cent of passengers want more regular trains on Sundays.
Arriva Trains Wales has agreed to run four additional services on the 3rd, 10th and 17th of December in the run up to Christmas.
There will be hourly services to Cardiff until 12:53 every Sunday, and hourly services back from 15:41 to 19:41.
A new 08:54 service will run from Aberdare meaning passengers can travel into Cardiff before 10am for the first time.
The train company says the additional Sunday trains are temporary, but could become permanent if they prove popular.
Cynon Valley AM Vikki Howells said: "Many constituents got in touch to tell me about the difficulties they faced in getting to and from Cardiff by rail on Sundays.
"The extra services announced for December certainly represents an early Christmas present.
"However, I hope these extra services are well used, so that Arriva can clearly see the need and make this a long-term arrangement."
Arriva Trains Wales Managing Director Tom Joyner said: "We've listened to what our customers wanted and are delighted to be able to run these extra services in the build up to Christmas.
"We'll look closely at how successful this is as we look to make a business case to make them permanent.
"It's vital we target our resources where they are most needed to best provide for the communities we serve."