Attacker jailed for stabbing train passenger with hunting knife
9 March 2018, 14:37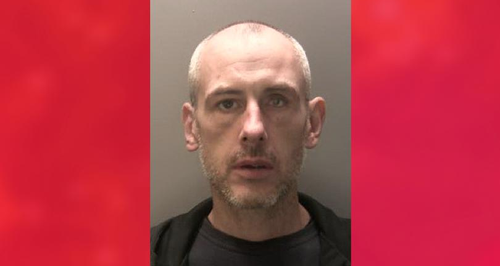 A man from South Waels has been jailed for stabbing a passenger in the chest with a hunting knife.
The incident took place on board a train between Rhymney and Pontlottyn in October 2017.

Christopher Evans was seen play fighting with the victim at Bargoed station, but things turned nasty when they boarded the train and Evans got up and stabbed the victim.

The court was told that 42-year-old Evans had been drinking on the day of the stabbing.

Evans, of River Road, Pontlottyn, was sentenced at Cardiff Crown Court to 6 years and 4 months in prison.
His sentence was extended by two years on licence, to a total of 8 years and 4 months, because the incident took place on public transport.
Detective Constable Dan Murdoch, of British Transport Police
, said: "It is simply horrifying that innocent members of the public were forced to witness such dangerous and thuggish behaviour.
"Evans denied responsibility even after being shown CCTV of the incident, claiming the knife in his hand may have been a mobile phone and that the blood visible on the victim's T-shirt was a logo.
"In the end, the wealth of evidence against him - including the fact his DNA was found on the handle of the knife - left him with no choice but to plead guilty at court."
Detective Constable Dan Murdoch added: "Knives cost lives. The victim was extremely fortunate that his injuries were not more serious.
"An attack of this nature, with a weapon of such brutality, could so easily have been fatal.

"I would like to reassure the public that incidents such as this are extremely rare.
"Millions of passenger journeys are made safely each year, and the railway in and around South Wales remains a very safe place for passengers and staff."