Boy racers jailed for killing woman in head on crash in Swansea
16 April 2018, 17:21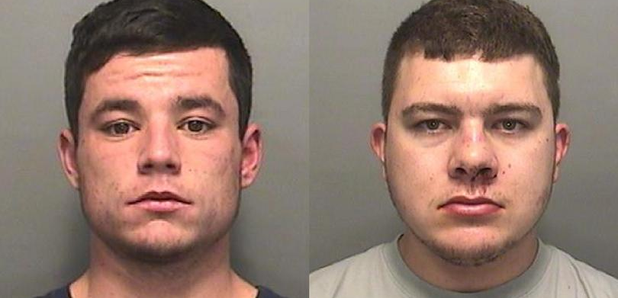 Two drivers have been jailed for killing a young woman as they were racing along a road in Swansea.
Kelly Kennedy, 25, was on her way home from work when she was hit as the men were racing side-by-side between Pontardawe and Glais.
Liam Price and Cory Kedward, both 23, were driving at 90mph when Price's car ploughed into Kelly's.
A court heard she braked and tried swerved to avoid the crash - but was killed "instantaneously" at the scene in Swansea.
Kelly had been working long hours to pay for a once-in-a-lifetime trip to Asia and Australia.
Price admitted causing death by dangerous driving but Kedward was found guilty after a trial.
Prosecutor Jim Davies said: "They were side-by-side, travelling at high speed. They were, we say, racing."
The court heard that moments before the crash three passengers in Price's car "screamed at him to slow down".
Kedward denied being to blame saying he was "not racing or engaging in any kind of competitive driving" at the time.
He told a police officer: "I knew something had happened. I heard a bang behind me."
In a letter read out in court Price said: "My actions that night have taken away a young life and I am sincerely sorry.
"I hope the justice here in court will help to ease the pain.
"I hate myself for what has happened."
Price, of Pontardawe, cried in the dock, as he was sentenced to six years and four months.
Setencing Kedward, of Penycae, to seven years, the judge said he had never seen such "whining self pity in the witness box."
Kelly's dad Paul said her family "would never be happy again."
He said: "In a way it will bring us closure but it does not give us any satisfaction.
"No matter what sentence they get it will never be enough, it won't bring back what we had.
"We will never be happy again."
Judge Paul Thomas told the pair: "Neither of you would back down. Winning that contest was all you cared about.
"Your egos were more important to both of you than the safety of others.
"It was a deliberate decision to ignore the rules of the road."