Campaign for better Sunday service from Cynon Valley
14 January 2018, 07:12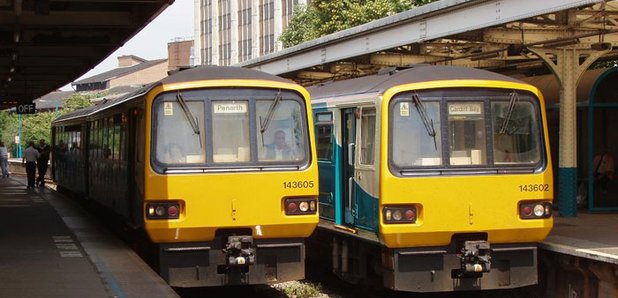 Campaigners are urging Arriva Trains Wales to permanently introduce additional Sunday services from the Cynon Valley.
The train company ran four additional services from Aberdare to Cardiff, on a temporary basis, in the run up to Christmas.
Cynon Valley Assembly Member Vikki Howells is now making the case for the timetable to be introduced permanently.
Vikki Howells AM said: "Many constituents have contacted me to tell me about the difference these extra services have made, helping them travel for employment, leisure or to visit family.
"Public transport is a lifeline for many, but if we also want to encourage more people out of their cars we need to make sure timetabling meets needs and is fit for purpose.
"I have written to the Managing Director of Arriva Trains Wales to ask him to increase provision on a permanent basis to make sure this is the case.
"I have also sought the support of Welsh Government, and was pleased with the strong backing they have given to my campaign".
Arriva Trains Wales Managing Director Tom Joyner said: "We'll look closely at how successful this is as we look to make a business case to make them permanent.
"Arriva Trains Wales is continually reviewing its timetable to best meet the needs of our customers."
Welsh Transport Secretary Ken Skates AM recently backed calls for better weekend transport in the Senedd.
"A lack of appropriate, reliable and affordable transport still remains as one of the biggest barriers that people face in trying to access work and stay in work.
"We are incentivising bidders to enhance services across the network, including, crucially I believe, on Sundays, given that many people do now work on the weekends, and particularly on Sundays."