'Don't miss kick off' for Wales V Australia
8 November 2017, 18:01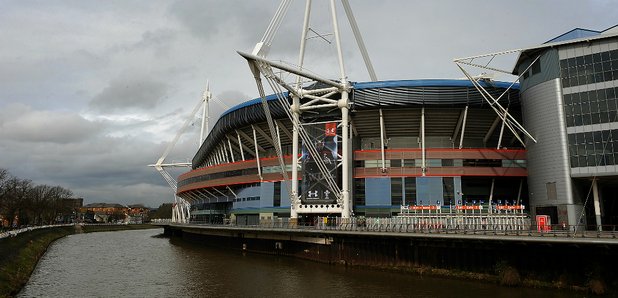 Due to enhanced security at the venue, Principality Stadium will open three hours before the match.
The latest security measures also include 100% personal checks at the turnstiles and advice to leave large bags and large umbrellas at home, to avoid disappointment and causing further delay to fellow supporters entering the stadium.
As a bumper crowd is expected this autumn, the WRU has called on the Scarlets prop help tackle the safety and security messaging for the iconic rugby venue, with a WRUTV spoof to remind fans to plan their travel and arrival at the stadium in advance.
The self-acclaimed 'Brad Pitt in the making' stayed behind after training to act out scenes filmed at the team hotel and the national stadium to show supporters that poor planning ahead of matchday now comes with the genuine risk of missing kick off.

The budding WRUTV star said: "As a squad we are used to working to a strict schedule where everything from our eating, sleeping, training, kit and transport is planned out to ensure the very best preparation for international matches. The filming for the 'Don't miss kick off' video has really hit home how well prepared we are as a team but also shows the consequences associated with lack of proper planning.

"With the enhanced security measures we are becoming accustomed to in the UK, this is an important message for anyone with tickets for the Under Armour Series and supporters need to arrive early for the 100% search regimes, or, like me in the film, they risk missing kick off!

"Ask any player and they will tell you the best feeling in the world is hearing the roar of the stadium crowd during the anthems. We want every single fan in their seats for the start of the match and I really hope this film raises awareness and motivates our supporters to plan ahead this autumn, as well as being a bit of fun!"

While South Wales Police stress there is no specific threat to Cardiff, Principality Stadium routinely works closely with the Police and the Wales Extremism and Counter Terrorism Unit to deliver appropriate security measures for major events.

Stadium Manager Mark Williams added: "The safety and enjoyment of supporters on matchday is our top priority and so we have increased the gate opening hours to three hours before kick-off for the autumn international matches. This will allow a capacity crowd to pass through the enhanced security checks safely and in plenty of time to enjoy the games and the renowned pre-match build up at Principality Stadium. We strongly urge fans to assist us in maintaining a safe and secure stadium by getting in early and leaving large bags and large umbrellas at home to avoid unnecessary delays and disappointment."

To assist with matchday planning, Cardiff Council and local travel providers have published the necessary information for supporters to arrange travel plans to and from the venue in advance.