Five DWP offices in South Wales to close
2 May 2018, 14:35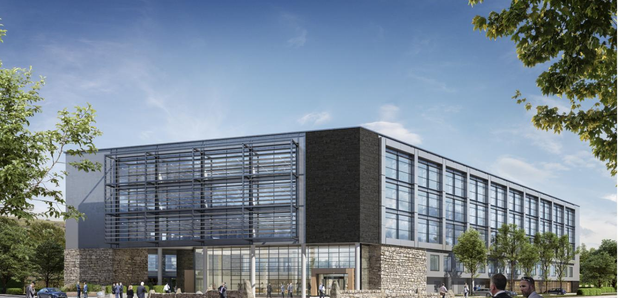 A union has criticised plans to close five benefits offices in South Wales, saying it will have a "devastating impact".
The Department for Work and Pensions is planning to move 1,700 employees to one new building at Treforest.
The UK government claims the move will be "more cost effective for taxpayers", but the PCS union has warned it will take jobs away from local communities.
The move to Treforest would involve closing five existing DWP benefits offices including Merthyr, Caerphilly, Cwmbran, Newport, and Gabalfa in Cardiff.
A DWP spokesperson says no jobs are going in the move and the majority of staff will be able to commute to the new location.
However, the PCS believes half of workers will be too far away to reasonably travel on a daily basis.
PCS Wales Chair Katrine Williams said: "The Government's drive for concentration of civil service work into huge hubs is devastating jobs in local communities across the UK.
"This has an even worse impact in Wales with our smaller urban centres and the geography.
"DWP management have paid scant attention to the need for jobs in local communities across South Wales, despite being responsible for helping the unemployed back into work in these areas.
"There is no understanding of the public transport issues involved in travelling across the Valleys, or the congestion problems.
"It is disgraceful that senior DWP management have ignored union concerns about retaining local jobs and providing a sustainable future for our communities and is prepared to put our members at risk of redundancy for a vanity hub project."
DWP Secretary of State, Esther McVey said: "This new space brings talented colleagues together under one roof – harnessing local expertise and promoting closer working relationships that will benefit claimants.
"It's also further demonstration of the UK Government's continued commitment to investing in jobs and infrastructure in Wales."
All remaining job centres will stay open in their current location, other than Merthyr Tydfil, which is moving to a new location in the town.
Councillor Andrew Morgan, Leader of Rhondda Cynon Taf Council, said: "This is another positive economic boost for Rhondda Cynon Taf and once again demonstrates the ability Pontypridd has in attracting investment as a result of its pivotal location at the heart of the Cardiff City Deal region.
"This announcement follows a number of important recent decisions by key public sector employers to relocate to Rhondda Cynon Taf, including Transport for Wales, Health Improvement Wales and the new Welsh Revenue Authority."