"Del Boy" loanshark from Caerphilly targeted vulnerable families
1 December 2017, 16:05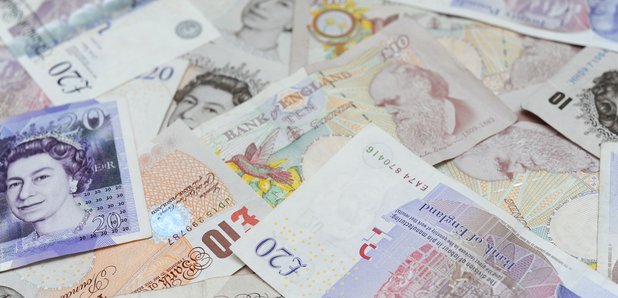 A loan shark, nicknamed "Del Boy" by his customers has been jailed for charging vulnerable people extortionate interest rates.
A loan shark nicknamed Del Boy by his customers charged vulnerable and poor people in his community "extortionate" interest rates and carried on collecting payments even after he had been arrested, a court has heard.
Robert Sparey boasted about how much money he had and showed his customers wads of cash in biscuit tins and in his fridge, which he called his safe, as well as buying an £18,000 caravan and two Rolex watches worth £3,000.
The 54-year-old, who illegally lent money over a 20-year period while claiming benefits, including disability benefits, pleaded guilty to a series of charges at an earlier hearing.
On Friday at Cardiff Crown Court he was sentenced to three years and six months for the offences.
Judge Eleri Rees said Sparey had offered "at least a quarter of a millions pounds worth of loans at very high, if not extortionate interest".
"We have heard a catalogue of misery brought by your money lending," she said.
"You yourself describe yourself as a loan shark to one of these witnesses.
"Not only were you preying on some of the most vulnerable and poor people in the community, often desperate, and finding themselves tied into indebtedness over long periods of time to yourself, (it was) accompanied in some cases by threats and intimidation."
Sparey was arrested in January this year after a tip-off to the Wales Illegal Money Lending Unit's hotline.
Tim Evans, prosecuting for the Unit, said investigators found repayments books in Sparey's home in Caerphilly as well as more than £20,000 cash and counterfeit tobacco and cigarettes.
He said the repayments books, which covered the last two to three years, showed the total loans to be repaid was £264,405 with interest - or profit for Sparey - of £61,839.
Officers also uncovered a series of bank accounts and credit cards which had tens of thousands of pounds in cash paid into them from 2011 onwards.
Mr Evans said 116 individual borrowers were identified and 23 of those gave witness statements, describing how Sparey would charge £35 interest on every £100 lent, often expecting the money to be repaid in a short period of time.
He said one loan of £350 attracted interest of £125 despite being "repaid within two days".
A number of witnesses said Sparey had collected payments from them after his January arrest, the court heard.
Of people he lent money to on a caravan site, Mr Evans said: "The defendant's nickname on the caravan site was Del Boy and he used to brag to people on the caravan site he could get them anything they wanted."
The court heard Sparey also threatened some of his clients that he would send "heavy people" to enforce their debts, though these threats were not carried out.
Mr Evans said: "He portrayed himself throughout the 20-year period as far as the State are concerned as a person who required their substantial help when in fact he was making substantial profits and bragging to the people around him about it."
Sparey, of Y Cilgant, Caerphilly, admitted counts of illegal money lending and carrying out unregulated money lending.
He pleaded guilty to possession of criminal property and to an offence under the Trade Marks Act - both of which related to his sale of counterfeit tobacco and cigarettes.
Sparey also admitted perverting the course of justice between January 25 and May 30 this year by trying to persuade five witnesses not to give evidence against him.
Edward Mitchard, defending Sparey, said a number of the prosecution witnesses described him as a "very nice man" and a "good neighbour".
"Mr Sparey fell into usury when he received approximately £14,000 from his mother about 14 years ago," he said, adding that the lending had started slowly and then "escalated".
He added: "He is profiting but he is also helping people; there are references within many of the statements from the prosecution that short-term loans would be without any interest at all.
"He would help people tide over for food and other matters and he would not take profit from them."
Mr Mitchard said Sparey suffered from health problems including diabetes, stage four renal failure and rheumatoid arthritis.
Head of the Wales Illegal Money Lending Unit, Stephen Grey, said he welcomed the sentence.
He added: "This is a man who portrayed himself as a victim of physical and financial circumstances, hasn't been employed since 1990, received benefits, but was in fact making substantial amounts of money being a loan shark."
Anyone with information about loan sharks in Wales can contact the Illegal Money Lending Unit on 0300 123 3311.